Here are The Gittle List Winners for 2015!
Each year, The goal of The Gittle List is to find 10 great indie children's picture books out of the thousands self-published. There are now 30 wonderful books to choose from. Any (and all) of them will be a cherished gift for the little ones in your life. Click on the book cover or book title link to buy online. It's quick & easy!*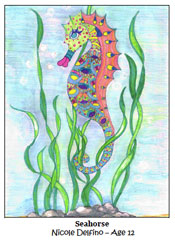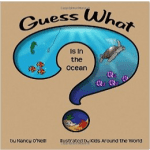 Gittle List Winner #1 Guess What is in the Ocean? by Nancy O'Neill makes the top of the Top 10 for several reasons. First and foremost, all of Ms. O'Neill's Guess What? books are illustrated by children from around the world. Their talent never ceases to amaze me. Next, your child (and you) will learn something in every book. Finally, I love that it is a series. Ms. O'Neill earned a spot on The Gittle List 2013 for another Guess What? book. The colors in Guess What is in the Ocean? are just beautiful. Among my favorite illustrations is "The Seahorse" by 12-year-old Nicole Delfino of Rome, Italy. Ms. O'Neill writes all the books in rhyming verse. Not an easy thing to do and she does it very well. Of course, I recommend buying the Guess What? books that won spots on The Gittle List. But, guess what? The whole series would make a great gift for the little ones in your life. 😺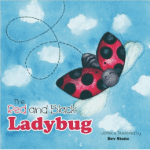 #2 The Red and Black Ladybug written and illustrated by Bev Stone is about a ladybug who insists that any flying creature who wants to hang with her has to be red and black like she is. Told in rhyme, it is a wonderful story of how someone can lose their identity trying to fit in, but ultimately rediscover themselves. A message of self-worth (and the beauty of diversity) important for both children and adults to hear. Ms. Stone's illustrations never disappoint. She has a style all her own with colors that are both soothing and mesmerizing. Ms. Stone won the #1 slot in The Gittle List 2014. She proves again with The Red and Black Ladybug why her books deserve to be in the Top 10 — of any list. 😺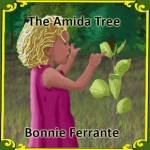 #3 The Amida Tree written and illustrated by Bonnie Ferrante is the author's answer to The Giving Tree. Ms. Ferrante explains it best in a comment she wrote about the famous and beloved book by Shel Silverstein: "As a teacher, seeing other teachers espouse The Giving Tree as a story of love, I was appalled. Love doesn't enable the other person to remain emotionally stunted and environmentally destructive. When I retired, I wrote an alternate story called The Amida Tree. (Amida is the symbol of Infinite Compassion and Eternal Wisdom.) To live a happy, fulfilled life, both wisdom and compassion are needed in balance. The boy didn't live a happy life." I had never read The Giving Tree so I bought a copy. The Amida Tree stands on its own as an important and captivating children's book. But, reading it in the context of the author's comments, and in contrast to Shel Silverstein's book, made the experience deeper. Your thoughts? Should you read both books (which I highly recommend), please leave your comments here. 😺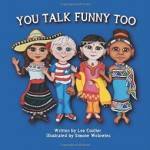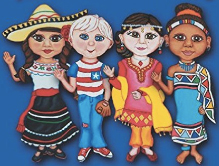 #4 You Talk Funny Too written by Lee Coulter and illustrated by Simone Wolowiec reminds everyone that everyone has an accent. So, when you think someone from another country "talks funny" remember that you sound pretty funny to them, too! Lee Coulter wraps the message in humor in this rhyming story. Ms. Wolowiec's illustrations add to the learning experience by showing all manner of folk from around the world in colorful outfits and surroundings. You Talk Funny Too has a glossary of flags and a map highlighting all the countries represented in the book. You and your child will have a lot of fun and learn a bit about the world, too!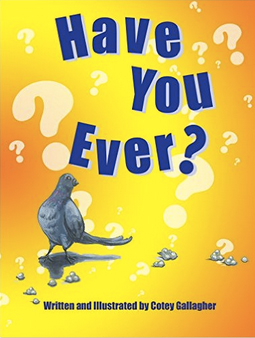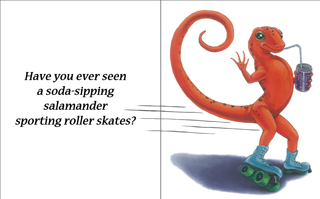 #5 Have You Ever? written and illustrated by Cotey Gallagher is a book of alliterative verse meant to introduce children to grammar concepts and advanced vocabulary. What it really does is make you laugh. A lot. Kids are guaranteed to get a kick out of Ms. Gallagher's illustrations. Colorful, unique, and fun. I've posted one of my favorites, the soda-sipping salamander sporting roller skates. Don't worry if you, I mean your child, doesn't know some of the words. A glossary is provided. Have You Ever? also has a couple of activity pages so the reader can create his or her own alliteration and draw a picture of it. Personally, I think it's good for kids to be exposed to vocabulary words beyond their current reading level or comprehension. After all, that's how they learn. 😺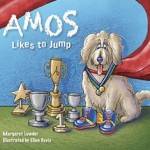 #6 Amos Likes to Jump written by Margaret Lowder and illustrated by Ellen Davis is the first board book to win a spot on The Gittle List. Amos is a dog who believes that he is quite famous for his jumping abilities. Children will adore the cape-toting, sneaker-wearing, furry hero. I love that Amos is an adult dog (any puppy can be cute). The artist, Ellen Davis, hilariously captures Amos' joy for jumping. The story, told in rhyming verse, is funny and imaginative. I loved the illustrations — especially the one of Amos flying in the sky on the back of a big bird. Amos Likes to Jump is one of The Gittle List books that will be going to my younger grandson for the holidays. Maybe a pair of sneakers and a cape, too. 😺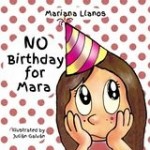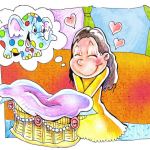 #7 No Birthday for Mara written by Mariana Llanos and illustrated by Julián Galván is the story of a little girl who becomes convinced that everyone has forgotten her birthday. And Mara was counting on her parents giving her a polka-dotted baby elephant as her gift this year! Ms. Llanos is on a Gittle List winning streak — this is her third win in three years. No Birthday for Mara has lots of humor and Julián Galván's illustrations bring it to life. Ms. Llanos follows the story with a serious discussion about feelings. This is a great opportunity for adults to talk with the little ones in their life about anger, sadness — the full range of human emotions that can be challenging for some children to understand and deal with. There are also a few activity pages and a coloring page. No Birthday for Mara is also available in Spanish (Mara sin Cumpleaños).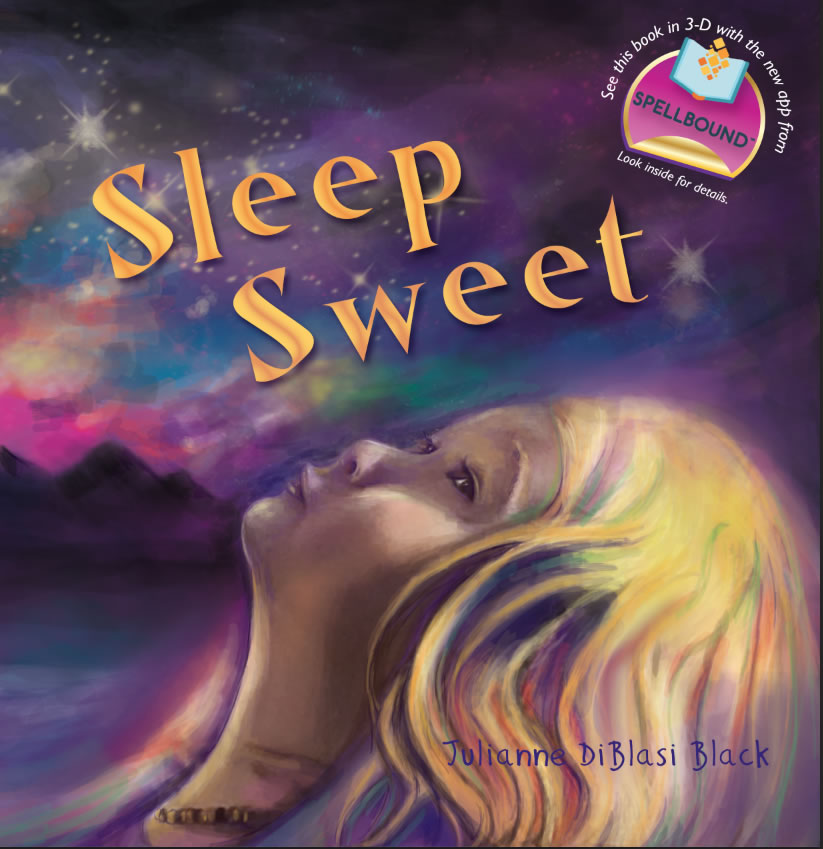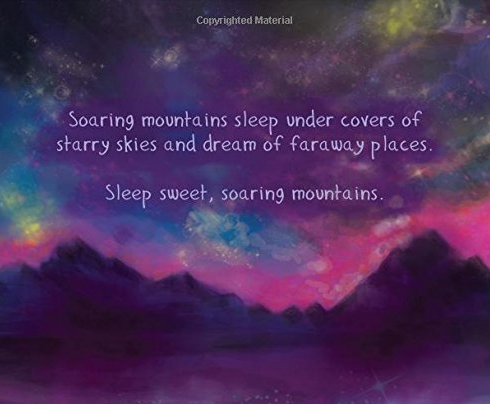 #8 Sleep Sweet written and illustrated by Julianne DiBlasi Black is the ultimate bedtime story. It feels like it is wrapping the reader in fairy dust. Ms. Black is a talented artist, but she matches her dreamy illustrations with sweet poetry about where other creatures and natural entities sleep and what they dream about. Wondering whether mountains, "sleep under starry skies and dream of faraway places" will stir the imagination of any child — and many adults. There is an application that will allow the reader to view the pictures in 3D. Perhaps I'm old school, but I feel the technology is not necessary.  All the wonder comes from the words and illustrations that Ms. Black created. Rather than holding up an iPhone to view the pages, put your arm around your child and lull her to sweet dreamland by reading Sleep Sweet to her at bedtime. 😺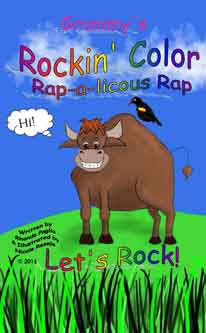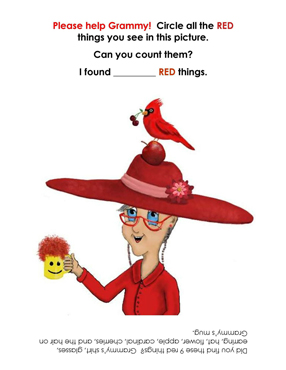 #9 Grammy's Rockin' Color Rap-a-licious Rap, written by Rhonda Paglia and illustrated by Nicole Resele, is a fun way to teach children colors. Actually, it's an hilarious way that the adults will enjoy as much as the kids. Indie author Rhonda Paglia starts off by teaching you the "BOOM Shee-boom-boom" beat. This should be especially fun for grandparents reading to their grandchildren. Nothing looks sillier to a 4-year-old than their granny or grampy "shee-boom-booming" their way through a book. Be sure to add a little shoulder shakin' and pump up the volume. The learning continues with activities that ask children to "help grammy" by, for example, circling all the red things they see in a picture or matching all the rhyming pictures and words. Artist Nicole Resele clearly had a lot of fun creating grammy's colorful outfits. A big step up from the standard (and boring) "yellow banana" "purple grape" books. A perfectly fine way to teach kids their colors, but not nearly as entertaining as Grammy's Rockin' Color Rap-a-licious Rap. 😺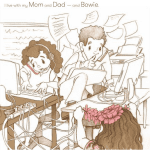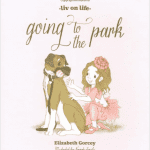 #10: Going to the Park written by Elizabeth Gorcey and illustrated by Kajiah Jacobs is the story of a little girl named Liv and her best friend (and dog) Bowie. It's written the way a little girl would describe her life to anyone who might listen. And that's the problem; Liv's parents are often too busy to listen. Until one day Liv dresses up in grown-up clothes and declares that she won't be the kind of adult who spends her days on a computer and a cell phone. Parents are you listening? Kajiah's drawings are mostly muted colors so the pink, Liv's favorite color, pops off of every page. Going to the Park is hard cover with high quality paper and end paper that the artist filled with adorable little illustrations. Most self-publishers can't afford to have their book printed in this way. A rare and wonderful treat for children's book collectors like myself. 😺
Have you self-published a great children's picture book?
Enter The Gittle List 2016 – The earlier you enter the better chance you have at getting free promotion!
See The Gittle List 2015 Winners
See The Gittle List 2013 Winners
*Please support my indie book business by clicking on the book covers or using the links posted in my blog to buy books and other products. This way, Amazon gives me a little commission that helps me continue the website for you and other readers. Thank you!
Aviva Gittle writes and publishes children's stories in English and Spanish. Her books are filled with beautiful illustrations from artists around the world. You can now order prints and mugs from all of the Kitten and Friends books, Nana books, and more! Each year, Aviva runs The Gittle List contest to support her fellow indie authors. Oh, she also loves children's picture books and is always on the lookout for great ones. The 2016 Gittle List submission guidelines are due out in January. Follow @AvivaGittle and signup for Gittle News (look right) to be the first to know when they are posted! 😺