Welcome to Gittle! Here at Gittle you can learn about all our great stories for children. We've got some crazy characters — like a boy who bounces to the moon and a kitten who can charm a snake.
Books you can trust.
Aviva Gittle books are stories parents can trust and children love to read. Over and over again. Family-friendly themes that teach not preach. The Kitten and Friends series shows your child how to be a good friend. Moon Jump is about using your imagination to make your dreams come true. Mary's Magic Word Story & Activity Book helps children understand the importance of saying "please" and "thank you" — and sharing with others.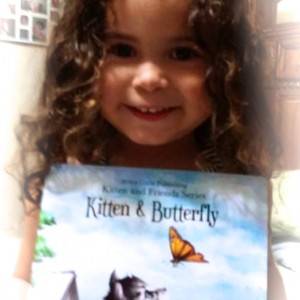 Want to teach your child how to be a good friend?
Colorful illustrations hold your child's attention
Enjoyable to read out loud — over and over again!
Teaches children about diversity without preaching
Weaves facts about butterflies into the story
Every book ends with a moral of the story
Paperback version includes free coloring pages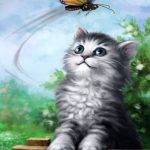 Praise for the "Kitten and Friends" series:
"…shows children how to accept and work with each other's differences (and is not at all preachy in the way it does it.) I can't praise this book highly enough!" — Amazon Reviewer
"…I like the "Kitten and friends" series for my young readers. The plots are both simple enough for them to follow and intriguing enough to hold their attention. Often they'll ask if they can borrow it to read by themselves, which I see as a great sign that I picked a good one." — Amazon Reviewer
"…Aviva Gittle's children's books– especially the "kitten books"– are the best for modeling behaviors most parents would have their little ones acquire. Kitten is outgoing, confident, and playful." — Amazon Reviewer
Stories in Spanish
Most of Aviva Gittle Publishing's books have been professionally translated into Spanish. Readers of Spanish-language books will feel like the stories were originally written in their native language. Salto lunar, Gatito y Mariposa, and Gatito y Koi. Many more stories are on the way!
To see a list of all Aviva Gittle Publishing books, click here.
Remember to go to Gittle…and bring all your friends!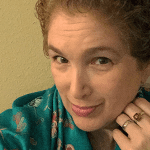 Aviva Gittle admits she's a bit of a late bloomer to the world of writing children's books. In fact, it took her 18 years to publish her first children's story, "Mort the Fly." Once Mort took flight, so did Aviva's passion and creativity. In the next three years, she published over a dozen children's books  — including her beloved Kitten & Friends series. As the proud Nana of bilingual grandchildren, most of Aviva's books are available in English and Spanish.