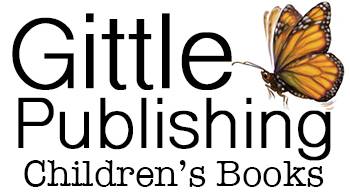 For 5 years (2013-2017), Aviva Gittle Publishing hosted a book competition exclusively for self-published children's picture books. Now, Aviva offers free book reviews.
UPDATE: You must be at least 18 years old to be considered for a review. Read this entire FAQ and the article I reference within it before contacting me to review your book. Also: Your book must be for sale on Amazon.

What's the catch?
The catch is that only 10-15% of books receive a review. To learn more, read this article: 6 Reasons Your Kid's Book Won't Get a Review.
Why so few reviews?
Aviva (that's me writing this…) will only post reviews for books that she can honestly give at least 4 stars.
How will I know if you read my book?
After two weeks, if you don't see a review, ask me. If you want to hear honest feedback, let me know. Otherwise I'll just confirm that I read the book, but did not leave a review.
Why won't you review books written by children?
It is a terrible position to put myself in. Children should not be expected to handle criticism as adults. Now, adults have responded like children. But they are expected to handle it like grownups. But I can't ask a child to put on their "big girl (or boy) pants" and deal with it. It's not fair to them and it's not fair to me. And, no, you are not capable as a parent to critically evaluate your child's writing.
Are you a professional reviewer?
No. I'm a fellow self-published children's picture book author who has read hundreds of self-published children's picture books. I'm also your target market: A grandmother who likes to buy print books for her two grandsons, presently 7 and 9 years old. (Although I just sent the older one The Hardy Boys books 1-4. He's probably getting too old for picture books, but maybe he'll read them to his younger brother.)
Okay, how do I get this free review?
I ONLY read self-published children's picture books up to 1500 words. (Just count the story — not the front and back matter.) You must provide me with a free copy of the book. An electronic version is preferred, but some authors want me to review a physical copy of the book.
What electronic versions do you accept?
The PDF proof for the print version, a mobi or ePub file, a link to download the book for free from Amazon (you have to give me at least a day's warning of the promotion), or gift the book to me through Amazon. Send to AvivaGittle@gmail.com. I really prefer the PDF proof or the free download. Because I review so few of the books I receive, I hate to see you waste your money. NOTE: Please, I beg of you, do not send via Google Docs or Google Workspace or Google anything. If it's too large to attach to an email, send via Dropbox.
Is one way better than another?
If I download your book during a free promotion or you gift it to me, it will show up as a "verified purchase." If you send me the book any other way, I have to put this disclosure at the end of the review: "I received this book for free in exchange for my honest review."
I want you to review the print version. Where do I send it?
Aviva Gittle Publishing
330 Rayford Road #177
Spring, TX 77386
But I'm telling you now that sending the print book does not increase your chances of getting a review.
Can I send more than one book?
No. Please pick your best book or the one you really need more reviews for. However, if I do leave a review for your first book, you can ask me to review a second book.
What's in it for you?
Posting reviews for you gives Aviva Gittle Publishing content for its various social media sites. This is called "cross-marketing." I ask you to SHARE posts and RT tweets. This gives us both exposure. It's a win-win.
But, it's also a way for me to give back to a community that has been very generous to me. Especially when I first started out in 2013 knowing absolutely nothing about self-publishing.
Are we review swapping?
No. I think review swapping is a bad idea. If you don't like my book, you either have to lie and post a good review or be put in the uncomfortable position of having to tell me you didn't like my book. Offering free reviews allows me to be honest.
What books won't you review?
I only read self-published children's picture books up to 1500 words. That's it. No other genres. I'm a slow reader and very few big people's books hold my attention.
My book has 4+ stars on Amazon and I get great feedback all the time. Doesn't that mean you'll probably review my book?
It definitely does not. I have read many books with 4+ ratings that were not 4+ star books to me. It's one person's opinion. But it's my opinion and to me (and only to me) it's the only opinion I consider when reading your book.
Have you read this far?
If the answer is yes, and your book is a children's picture book up to 1500 words, and you are at least 18 years old, you can request a review. PLEASE let me know that you have read the FAQ and the article. Otherwise I have to email you back asking if you did before I will read your book. Pain in the buttinsky for both of us. 🙂
Anything else?
Yes. Please share this post on Facebook and Twitter.
Questions? Email Aviva at AvivaGittle@gmail.com.