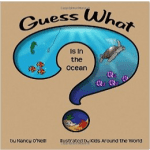 Please read the contest rules carefully. 99% of your questions will be answered here. For the other 1%, send an email to GittleSubmissions@gmail.com.
Who can enter: Any self-published children's picture book author or illustrator in the world. (Artists can submit books on behalf of the authors whose books they illustrated as long as the book meets the guidelines.)
You must be able to pay the contest fee through PayPal. No other forms of payment will be accepted. (Learn about PayPal.)
The book must be written in English.
Contest is only for children's picture books for children age 10 and under. (Up to about a 5th grade reading level. You can test this here.)
The eBook  or print book must be published and available for purchase. eBooks must be available for download from at least one major outlet such as Apple iBooks, Amazon, B&N, etc. Print books sold through a website with an obvious way to pay online (like PayPal) is acceptable.
The book must be self-published either by you or through a publishing company you own, or a self-publishing service. Self-publishing services like CreateSpace, where they pay you royalties, but you own the rights is an example. As long as you own the rights, you are eligible.
Not more than 1600 words. (Just the story; don't include front / back matter in the word count.) If you're not sure; email me.
No word minimum. So picture-only and low word count books are fine.
At least 8 interior illustrations / photos.
Stories, books of poems/rhymes, educational (including ABC and counting books), and interactive books are all acceptable. As long as the target audience is 10 years old or under.
New! You can enter TWO books per author or author team. Subsequent entries will be disqualified. You will need to submit each book separately and pay an entry fee for each submission.
It can be published in any year (it does not have to have a publishing date in 2016) New books do not get more consideration. If it's a great book, I don't care if you self-published it 20 years ago.
Digital or print books accepted. (mobi, epub, PDF, iTunes download for interactive books, but you must provide a way for me to download it for free).
A PDF proof copy of the print book is fine.  If the digital file is greater than 5MB, please use a service such as DropBox.com or Box.com to send it to GittleSubmissions@gmail.com. However, it is preferred that you compress or reduce the file size. Lower resolution PDFs are acceptable.
IMPORTANT: Be sure to email GittleSubmissions@gmail.com so I know the print book is on its way. See below for information to include in the email. PRINT BOOKS WILL NOT BE RETURNED!
Print submissions must be postmarked by November 15, 2016

and received by November

 20, 2016. Digital submissions must be received by midnight Central Time (US) 

November 15, 2016

. Add a day if you are outside of the USA.
The contest is sponsored and judged by  Aviva Gittle, owner of Aviva Gittle Publishing. Her decisions on the top 10 winners are final.
Mail print books to: Aviva Gittle Publishing, 330 Rayford Road, #177, Spring, TX 77386
Whether submitting a digital or print book, be sure to send an email with the subject "Gittle List 2016" to GittleSubmissions@gmail.com. Include the following information.
Title of book
# of words (don't include front / back matter in word count, this includes things like a glossary, list of characters, and the like. Just count the actual story.)
# of interior illustrations
Author's name & email address.
Your Twitter handle (e.g., @AvivaGittle)
Link to your Facebook page (Go to the page and copy the link)
Optionally, name of your personal publishing company.
Illustrator's name and email address
Link to buy book (Important! proves the book is published.)
Link to author's website or bio page (such as Amazon's author page)
Optionally, link to illustrator's website or bio page
Please attach a good quality jpg or png of your book's front cover and your publicity photo. (At least 400 x 600 pixels.)

Contact Information:
Email: GittleSubmissions@gmail.com
Mail:
Aviva Gittle Publishing
c/o Harris
330 Rayford Road #177
Spring, TX 77386
Spread the word about The Gittle List 2016!
The Gittle List is exclusively for self-published authors of children's picture books. See 2015 Winners here.
Remember that The Gittle List is different from other contests. It's really about indie authors supporting each other through cross-marketing. That's why I ask that you  like the Aviva Gittle Publishing Facebook page and sign up for the Aviva Gittle Newsletter. Following me on Twitter, @AvivaGittle is greatly appreciated. Really show me some love and post a link to this page on Facebook, Twitter, Google+, LinkedIn and any other social media you can think of! I will follow you back on Twitter, like your Facebook author page, and connect with you on LinkedIn (just send a connection request to Aviva Gittle).