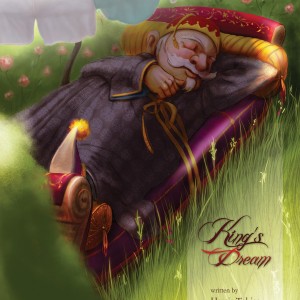 Author Harris Tobias won the #3 spot on The Gittle List Top 10 2014 for his book, The King's Dream: A Fairy Tale. (See Aviva's review and the other winners here.) The amazing illustrations were done by Cathy-Reene. Learn more about Cathy and her work here.

**Special treat for you at the end of this article!
How did it feel to win a spot on The Gittle List Top 10?  This is my first award. It feel great to get some recognition. Self publishers tend to get lost in the deluge of new books getting published.
How did you hear about The Gittle List and why did you decide to enter your book? I stumbled on the Gittle List on LinkedIn. I liked that it was for self published books and that it was free.
What's you earliest memory of writing? I have been writing since elementary school I saw writing and storytelling as my one talent. Now that I am retired, I have the time to devote to it without the distractions of having to earn a living.
What is your favorite children's book? I used to read Maurice Sendak's books to my children. Where The Wild Things Are has all the right elements to capture a kid's imagination and his illustrations are perfect.
What was the inspiration for your The King's Dream? I like making up fairy tales to tell my grandchildren. I have written many of them, but, unless they are illustrated, they don't have much impact on a child's mind.
Did you have to overcome any obstacles to completing the book and getting it published?  I don't draw well enough to make a story come alive. I offered The King's Dream to Cathy-Reene and she liked the story enough to do the hard work of bringing it to life. She actually edited the story and laid out the pages. She was brilliant and a pleasure to work with.
Tell us about your latest project. I have 25 children's books and animations in the works. I have developed a method of engaging illustrators, signing them up to a story and working with them to make a book. I get my books printed by CreateSpace and listed on Kindle as eBooks. If a book sells, I split the royalties with the artist evenly. It doesn't always result in a book as beautiful as The King's Dream but I am always blown away by just how much talent there is out there.
Tell us 3 strange and wonderful things about you.
I am endlessly optimistic
I have written 65 books
I love to collaborate with talented people
What is the best piece of advice you've ever been given?  Don't listen to advice.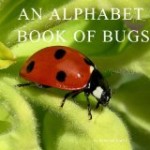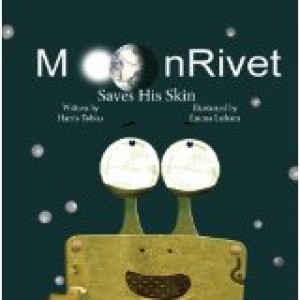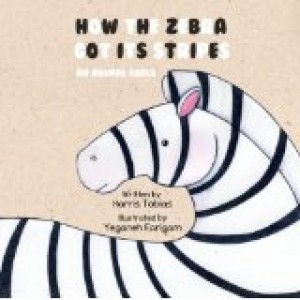 Harris Tobias was raised by robots disguised as New Yorkers. Despite an awkward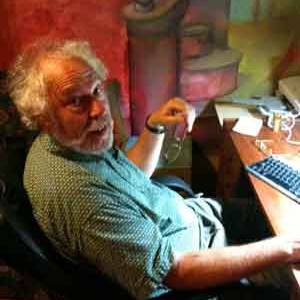 childhood he learned to read and write. To date Mr. Tobias has published two detective novels, The Greer Agency and A Felony of Birds, to critical acclaim. In addition he has published dozens of short stories. He is the author of many children's books including At The Robot Zoo, MoonRivet Saves His Skin and An Alphabet Book of Bugs available on Nook & Kindle.
Contact Harris:
*Please support my indie book business by clicking on the book covers or using the links posted in my blog to buy books and other products. This way, Amazon gives me a little commission that helps me continue the website for you and other readers. Thank you!
**Harris exclusively shared two unpublished stories on Gittle. Check them out here.