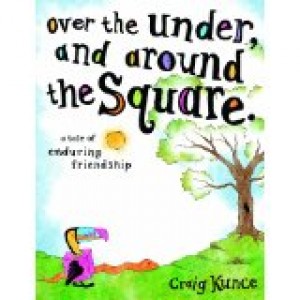 Author Craig Kunce won the #2 spot on The Gittle List Top 10 2014 for his book, Over the Under, and around the Square. (See Aviva's review and the other winners here.) 
How did it feel to win a spot on The Gittle List Top 10?  It's nice to have any creative work recognized. So it was a nice surprise and I appreciate it. I keep any recognition in check though. I just write stories and draw pictures and let everyone else decide for themselves if they appreciate it—or not. Once I'm done, it's out of my control.
How did you hear about The Gittle List and why did you decide to enter your book?  You're taxing my memory here, but I think I remember reading an email marketing status post from a Goodreads forum I follow. They had reposted a call for entries I think.
What's you earliest memory of writing and/or drawing? I guess I've been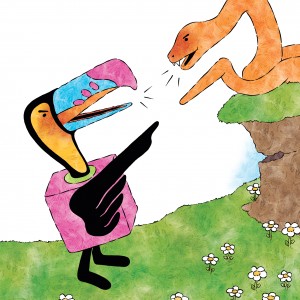 drawing every since I could hold a pencil. I've been doing it so long that I really don't have a first memory. However, I do remember drawing faces and army battles at a young age. As for writing, I didn't write seriously until I [was in my mid-30s with kids]. I wanted to share creative stories with them, so I started writing and drawing books.
What is your favorite children's book?  And to Think That I Saw It on Mulberry Street. Dr. Suess' first children's book. It was my favorite as a child. It's all about what matters in a child's life—imagination! Wild, uninhibited, personal, imagination. And the one thing that grownups spend their adulthood trying to recapture.
What was the inspiration for your book?  I don't really rely on intentional inspiration. As Chuck Close once said, "inspiration is for amateurs, the rest of us just show up and get to work." For Over the Under I just sat down and said to myself, "write a book"—this poem/story came out of me in about 8 minutes. I didn't change it much from it's original state. I believe my best creative expression comes when I can tap into my inner self, on the spot, and pull part of me out. Creative researchers refer to this as "flow." Too much prep, thinking, researching, just isn't my thing.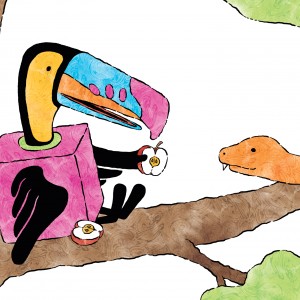 Did you have to overcome any obstacles to completing the book and getting it published?  No, not really. We print our own books and follow more of a small business model vs. a publishing model. The traditional publishing model isn't setup to help many individual authors succeed, so we don't use it. We use what makes the most sense to us and our needs.
Tell us about your latest project. Currently, I'm illustrating an amazing series of middle grade chapter books written by my wife, Jeanna Kunce. We have two completed so far. Each has about 30 illustrations. Jeanna writes these wonderful stories about a young heroine Darien, who goes on these unexpected adventures to save troubled creatures in uniquely distant lands. As for my picture books, I have four in progress and work on them intermittently.
Tell us 3 strange and wonderful things about you.
I once rode the official Bobsled run for the 2002 Winter Olympic Games in Salt Lake City, Utah. I was clocked at 55 MPH. Scary.
I've been privileged to enjoy a 30-minute creative brainstorming session with Jim Davis. I threw out concepts and ideas and Jim drew Garfield in poses to match my ideas. Very eye-opening and changed the way I approached the creative process.
I run 2 miles everyday—rain, snow, sleet, ice, or shine.
What's the best piece of advice you've ever been given?  Create for yourself. Only one person can create it like you. Don't research, copy, borrow, alter, or be overly inspired by others. Just created it as you would, only then can it be truly original and unique.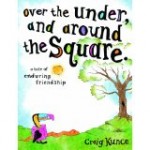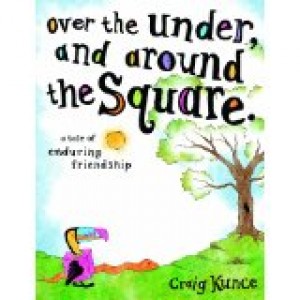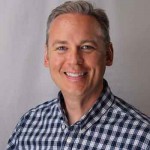 Contact Craig:
Website   Facebook Twitter Goodreads
*Please support my indie book business by clicking on the book covers or using the links posted in my blog to buy books and other products. This way, Amazon gives me a little commission that helps me continue the website for you and other readers. Thank you!