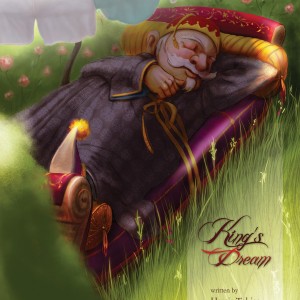 Artist Cathy-Reene won the #3 spot on The Gittle List Top 10 2014 for her illustrations in the book, The King's Dream: A Fairy Tale by Harris Tobias. (See Aviva's review and the other winners here.) Learn more about Harris Tobias and his writing here.
How did it feel to win a spot on The Gittle List Top 10? Very excited. It wasn't expected at all – a perfect Christmas gift 🙂 My works were selected for exhibitions before but this is my first award for a book I illustrated.
What's you earliest memory of drawing? I think I was probably 2-3 year old and was drawing a gigantic person. The major part of the picture I spent most of the time were numerous buttons on his coat, at least 20 of them: all of different shapes and sizes. My Mom used to keep thin school notebooks full of drawings. It was my "pen and pencil" period. I feel I should get back to it some time.
What children's book contains your favorite illustrations? Too many to list here,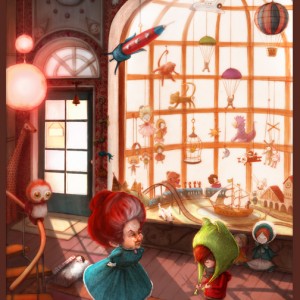 I am mildly obsessed with illustrated children's books. However the first one that came to mind was The Moomins series by Tove Jansson.
Which artists most influenced or inspired your work? Lisbeth Zwerger, Rebecca Dautremer, Alan Lee, Robert Ingpen, P.J. Lynch, Benjamin Lacombe of book illustrators. More classical inspiration would come from Bouguereau, Abbey, Dulac, Nielsen. I try to maintain a couple of Pinterest boards were I collect the art that inspires me – I collect themes, color palettes, compositions, techniques, or simply feelings.
What is your favorite color or color combination? I am tempted to say blue but according to my recent portfolio it probably should be red and gold 🙂 I also like black and white with a splash of one other color.
Do you prefer to work digitally or by hand? If I am time-pressed or simply do not want to "fight" with the tools, then digital is my go-to media. If I have more time to spend or simply want to enjoy the process, I always choose making art by hand. I love doing pencil drawings when I need to think, need to relax or get distracted.
Tell us about your latest project. I've just finished a personal piece. I wanted to try my hand in creating a book cover for a fantasy genre with a focus on a portrait.
Tell us 3 strange and wonderful things about you.
My book collection has overflown all the bookshelves I have in my disposal and now creates an impromptu towers throughout my house making the navigation somewhat tricky and sometimes dangerous.
When I draw or paint I am zoning out (or rather "zoning in") and totally lose sense of time.
What is the best piece of advice you've ever been given? When you are done with your art piece don't be hung up on the things that are not "perfect," move on to the next project and don't look back.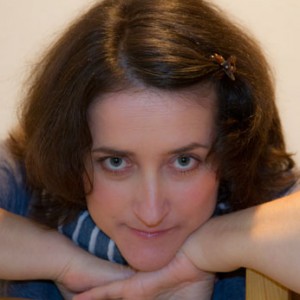 Cathy-Reene is a freelance illustrator and character designer from the Pacific Northwest (Seattle). After graduating from San Francisco Academy of Art University she has been working in different genres of illustration including, but not limited by, children's and fantasy book illustrations and concept art. She enjoys working with traditional and digital media as well as constantly mixing both of them in search of unique illustration mood and feeling. Buy Cathy's Art on Etsy
Contact Cathy-Reene:
Website  Facebook  Instagram  Twitter  Pinterest
*Please support my indie book business by clicking on the book covers or using the links posted in my blog to buy books and other products. This way, Amazon gives me a little commission that helps me continue the website for you and other readers. Thank you!
 Credits: All illustrations in this post were created and owned by Cathy-Reene.