Bev Stone, earned the #2 spot on The Gittle List 2015 for The Red and Black Ladybug. Bev is a two-time winner; her book, They Told Us Something Wonderful Was Coming snagged the #1 spot in 2014.
How did it feel to win a spot on The Gittle List Top 10? I was elated!  I thought it was quite brilliant to announce them one at a time this year.  I know, I, and I'm sure many others, anxiously awaited each new day, and each time another book was announced, I thought, 'Wow, that book sounds so great!' Then of course I worried that mine might not make the list.  I'm enormously grateful to Aviva Gittle for putting in the time and effort it takes to showcase and help all of us indie writers.
What's you earliest memory of drawing or writing? My earliest and best memory of drawing and painting is in Ms Moscerelli's 6th grade classroom. Teachers, please know that all the wonderful things you do have a lasting effect on your students. Ms Moscerelli loved art so her class started with an art project every morning. When it was time to put that project away and open our math books, she'd say, "everyone open your books to page ….. ; then she'd say, "Bev, you can continue with your art." Now, I may not be great at math as a result, but she certainly made me feel very special and helped to start me on my art journey.
What children's book contains your favorite illustrations? There are so many talented illustrators out there and so many illustrations I love. The Lion And The Mouse, by Jerry Pinkney has to be one of my recent favorites and one purchase I made from last year's Gittle List, The Kings Dream, written by Harris Tobias and illustrated by Cathy Reene, has some beautiful illustrations.
What is your favorite color or color combination? I love blue hues.  I
usually work with a pretty small palette.  Some people say they can recognize my art by the colors I use.
Why did you decide to self-publish? You know, I find self publishing very easy and a perfect fit for me. I'm very happy with the whole process because it allows me to illustrate my own stories and put out as many books as I'd like.  The thought of self publishing is a little scary at first — just like anything unknown — but I've been publishing with Createspace for about 3 years now and they've made it a great experience so far.
Do you prefer to work digitally, by hand, or both? I illustrate all of my stories with watercolors on watercolor paper.
Tell us about your latest project.  I always have several projects in the works.  Right now I'm illustrating a children's book I wrote called, Rumbly Grumbly, that I'm very excited about and I'm also working on a project, an anthology, which will be illustrated by my son, Calvin.  That's very special to me.  He's a great artist and a soon to be wonderful doctor.  Both books should be out by Spring or early summer.  All of the profits made from those books and any others go to benefit children.
What is the best piece of advice you've ever been given? The best piece of advice I was ever given was when my daughter and son were born and friends told me to ignore all the little things that really don't matter and spend all that precious time with my babies.  That wasn't hard to do at all!  Now I can apply that to things around the house that I don't want to do so that I can spend my time writing and illustrating instead. That works, right?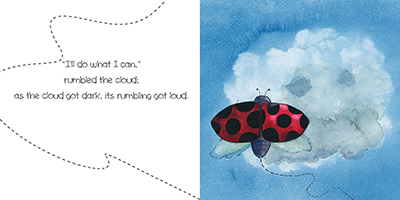 What do you do to market your books? Well….Hmmmm, I have to admit I'm not very good about marketing my books. I think I'm getting better but I have to be honest, if I could just write them and illustrate them and not worry about marketing, I'd be happy.  Actually, the best thing I've done, is to enter my books in the The Gittle List contest. In her prompting to get the word out for all indie writers, she's led me in directions I wouldn't have otherwise gone, Twitter, for example. You can follow me @Bevstone13.  Thanks Aviva Gittle!  Also, Melissa Crane, who is in charge of media at the gallery where I show my paintings, has been amazing at getting the word out locally.
Any advice for writers thinking about self-publishing a children's picture book? All I can say is that it's been a wonderful experience for me, so if you're thinking about self publishing, definitely give it a try. I would caution however, have no expectations, accept to enjoy the process and the fact that you actually succeeded in getting that book you've been working on in print.  Yay!!! Do it. You'll be glad you did.
Bev Stone is an artist and indie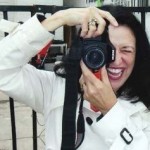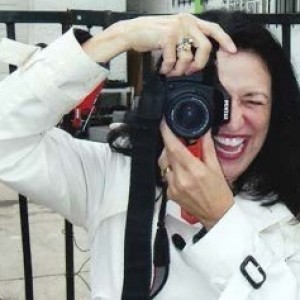 children's book author. Bev started painting and drawing at an early age and was first introduced to watercolor in elementary school. Today Bev paints in both watercolor and oil and continues to write children's books while living in the beautiful state of Idaho, overlooking the Snake River. Many of her paintings and book updates can be found on her website, www.artbybevstone.com.
You can follow Bev on Twitter: @BevStone13
Credits: All illustrations in this interview post are created and owned by Bev Stone and come from her award-wining children's book The Red and Black Ladybug.

*Please support my indie book business by clicking on the book covers or using the links posted in my blog to buy books and other products. This way, Amazon gives me a little commission that helps me continue the website for you and other readers. Thank you!