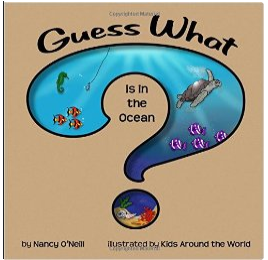 How did it feel to win the #1 spot on The Gittle List Top 10? I woke up one morning and when I logged onto Facebook, I saw your post announcing the winners. I was completely surprised and honored that my fifth Guess What book won. This is the second time I've made The Gittle List but the first time I earned the top spot.
What's you earliest memory of drawing or writing?  I've been pretty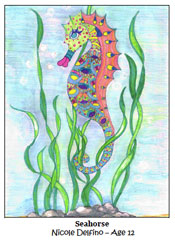 creative since grade school. I used to enter  the "Can You Draw?" contests that were in the backs of magazines. I never won anything but it was fun to see how closely I could duplicate their image. Writing was completely different. I didn't really start writing creatively until my late 20's. One thing led to another and here I am. Funny how things change over time.
What is your favorite color or color combination? As I age, my favorite colors seem to change. I like different colors for different things. I will never have a blue room in my house because it's such a cold color although I do like the teals and sea greens. For clothes, I'm open to all colors. When it comes to designing book covers, I'll use any colors that fit the look and feel of the book.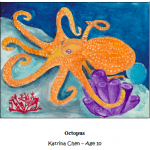 Why did you decide to self-publish? I had written and submitted several children's stories to traditional publishers in the past. When I wrote the first Guess What book and then decided to feature illustrations from Kids Around the World, I knew self-publishing was the right option. It was easy to self-publish since I had already helped other authors self-publish prior to starting my own series.
Tell us about your latest project. After publishing five Guess What books, I decided I wanted to publish a coloring book to go along with the series, simply named Guess What You Can Color? However, this time I am drawing my own illustrations. The book will include the 13 objects from the first five Guess What books which will make 65 fun, simple pictures for kids – or adults – to color. It will be available this fall, just in time for Christmas gifts.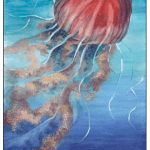 What is the best piece of advice you've ever been given?  "Do it right the first time." That has been my dad's motto for as long as I can remember. He's 91 years old and still running their own ranch so I value his advice. The second part to that is, "Just because you can, doesn't mean you should." I often pass this along to clients when they think self-publishing means doing everything themselves. The third piece is, "Patience." Anything worthwhile shouldn't be rushed.
What do you do to market your books? I've done everything from social media to book signings and school visits. Because of the uniqueness of featuring kids' illustrations, I do a lot of promoting for my young artists since they are the stars of my books. With their parents' permission, I send custom press releases to their local media and I also include them at events when possible.
Any advice for writers thinking about self-publishing a children's
picture book?
 Since I offer self-publishing services to authors, the most common mistake I see is when they have the illustrations done before the manuscript is fully edited. This usually means they're spending more time and money to have the illustrations revised in order to fit the edited text. The second mistake is not having it edited at all or not understanding the different types of editors. There is a big difference between a good substantive edit and just a proofread.
Click here to buy Guess What is in the Ocean?*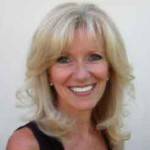 Growing up on a small ranch in the middle of North Dakota gave Nancy many experiences which she uses as inspirations for her stories. She has always gravitated toward anything creative but also likes tech-related challenges. She considers herself a techie geek girl even though she grew up long before the technology era. She believes that if you keep your eyes open, the best opportunities may be right beside you. Nancy lives in southern California with her husband. They have one son in college.
Contact Nancy:
Website
Facebook
LinkedIn
Pinterest
*Please support my indie book business by clicking on the book covers or using the links posted in my blog to buy books and other products. This way, Amazon gives me a little commission that helps me continue the website for you and other readers. Thank you!