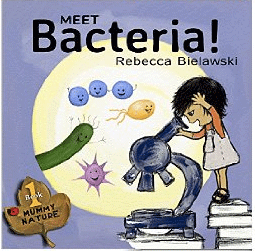 Indie author and illustrator Rebecca Bielawski won the #9 spot on The Gittle List 2014 for her book, Meet Bacteria!  (See Aviva's review of the book.) This is book one of the MUMMY NATURE series. The second book in the series, Bees Like Flowers, is free April 25th & 26th. Both books can be purchased for a great price any day!
How did it feel to win a spot on The Gittle List Top 10?  I was excited to win a place on the Gittle List Top 10. It's always nice to receive some recognition for your work. As a totally independent children's book creator I believe that The Gittle List is a good way to increase diversity in children's literature and I am grateful for the opportunity to participate.
How did you hear about The Gittle List and why did you decide to enter your book? The list came to my attention on a Google Plus community board.  I hope it continues to grow year by year as self-published authors are often excluded from the competition processes and there is a level of prejudice against us.  This is one of the reasons why I entered one of my books.
What's your earliest memory of writing and drawing? I used to write poetry as a child. I grew up in New Zealand where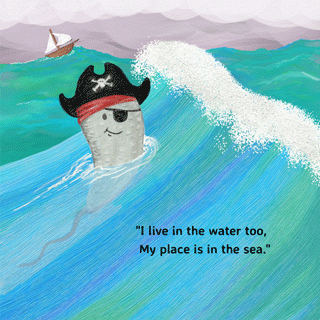 creative writing and art is encouraged and nurtured from an early age. My mum is an artist and my childhood was full of artsy, crafty activities.  There were always art materials under the Christmas tree.  I remember doing watercolour paintings from photos in the National Geographic when I was little.
What is your favorite children's book? I don't have just one favourite. All Kiwi kids, myself included, loved Bad Jelly the Witch by Spike Milligan.  It's so ridiculous, politically incorrect and written as if it was your dad telling you a story and making it up as he goes along. It's unpretentious. There are many others I loved as a child and new classics I discover every day. Currently The Moon and Farmer Mcfee by Margaret Mahy and Tabby McTat by Julia Donaldson There are too many to mention. I love children's books.  I would rather read a picture book than a novel any day.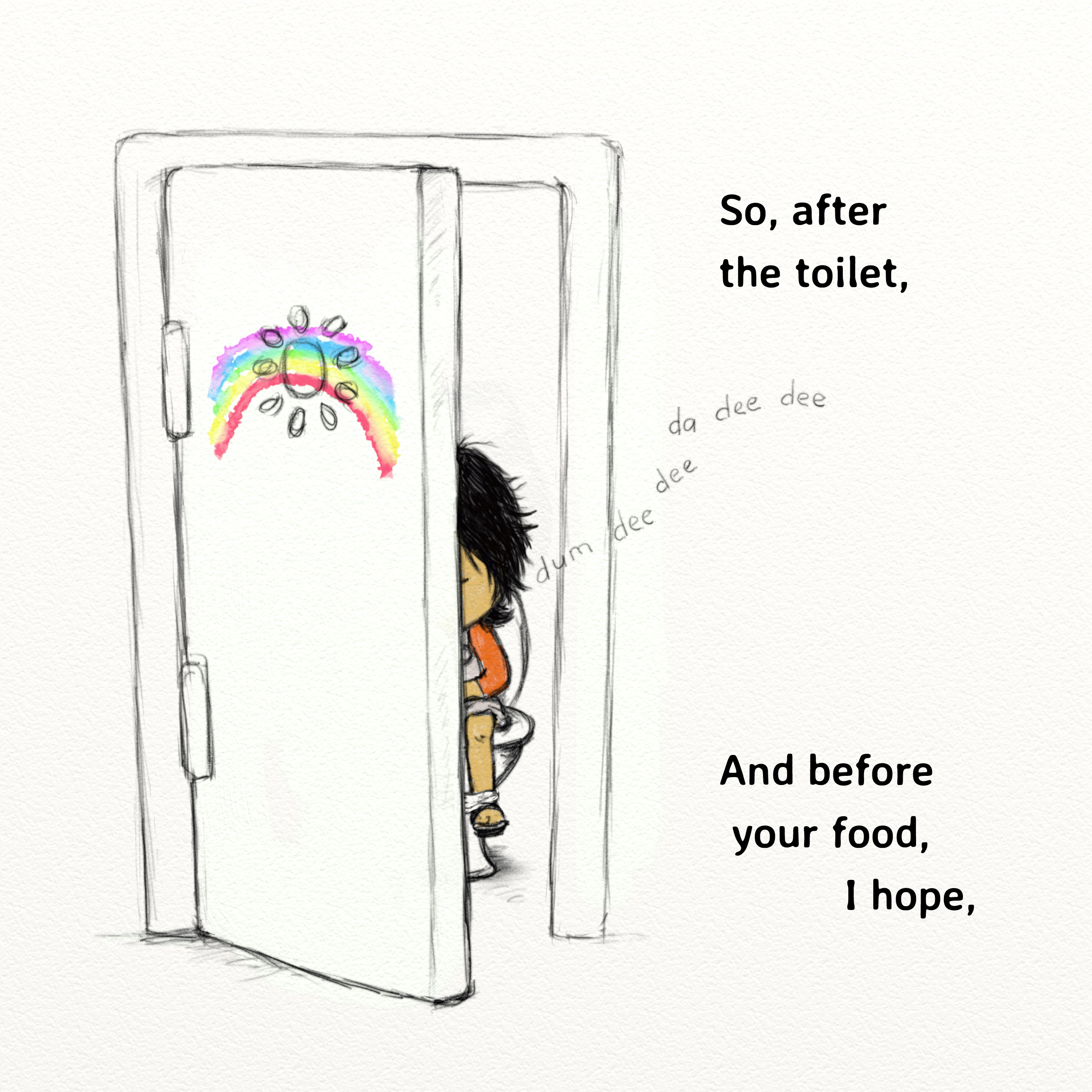 What was the inspiration for your book? Bacteria are awesome.  I would have liked to study microbiology so when I set about making the Mummy Nature series, it was the first book that I wanted to do.  The book was inspired by my own interest in the subject and by my children's curiosity and enthusiasm for unknown cool stuff.
Did you have to overcome any obstacles to completing the book and getting it published? When I came to publish these two latest books, Meet Bacteria! and Bees Like Flowers, I had already dealt with most of the difficulties involved with publishing so it was much easier than the previous books.  There are always obstacles to deal with such as updating  and improving file formats to ensure that my digital books have the highest quality images and reading experience possible. [T]here are similar challenges with the printed books.
Tell us about your latest project.
I am working on the third book in the MUMMY NATURE series.  When it's completed I will do the Spanish versions. Then, I have two books that have been kicking around in my head and on scrap paper for a long time that I am dying to write.  I think they will both be mixed media projects.
Tell us 3 strange and wonderful things about you. I wouldn't describe myself as strange or wonderful but a few things about myself:  I'm shy; I'm terrified of public speaking, I'm very untidy, I'm not very good at teamwork and I'm glad this is not a job interview.
What is the best piece of advice you've ever been given? You've got to know when to hold 'em and when to fold 'em. Kenny Rogers 🙂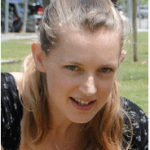 Once upon a time in England there was a Kiwi girl. She was unsatisfied with her job peeling onions at a factory in Norfolk and yearned for a better life were she could harness her untapped artistic potential and unleash all her pent up rhymes. One day when she realized she had no tears left to cry for the onions she packed up and moved to Spain, fell in love with a handsome Systems Administrator, had two kids, became a children's author and lived happily ever after.
Buy other books by Rebecca Bielawski*
Contact Rebecca:
Website     Twitter     Pinterest     Facebook    Google+     Goodreads     LibraryThing
*Please support my indie book business by clicking on the book covers or using the links posted in my blog to buy books and other products. This way, Amazon gives me a little commission that helps me continue the website for you and other readers. Thank you!