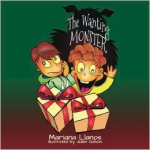 Indie author Mariana Llanos won the #8 spot on The Gittle List Top 10 2014 for her book, The Wanting Monster. It is joyfully illustrated by Julián Galván.  (See Aviva's review of the book.)
How did it feel to win a spot on The Gittle List Top 10? Had you ever gotten an award for this or any of your other books before? I was very surprised that The Wanting Monster won a spot on the list this year. Last year, my book Tristan Wolf won a spot as well and was a finalist of the Readers' Favorite Award. It feels really good to be considered for a contest run by a fellow author, who, I know, only looks for quality reads. My second book A Planet for Tristan Wolf has just won an Honorable Mention at the New England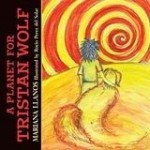 Book Festival. Yippee!
How did you hear about The Gittle List and why did you decide to enter your book? I saw a post about the contest on the Gittle Publishing Facebook page. I decided to enter because I really appreciate the feedback that Aviva has to give and because if I won (which I did!) then, it would be great for my marketing.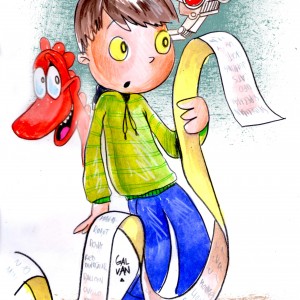 What's you earliest memory of writing?  I been writing since I was very young, probably eight or nine years old. I used to write short poems about anything that would come to mind. I enjoyed reading so much that I wanted to be like my favorite authors.
What is your favorite children's book? The Little Prince, by Antoine de Saint-Exupéry, although it is not only a children's book. From the very first time I read it I was enticed by the poetry and wisdom in its words. To me, it is a book that everyone should read.
What was the inspiration for your book? The Wanting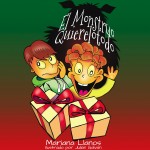 Monster (available in Spanish) was inspired by my youngest son. He was actually nicknamed "The Wanting Monster" before I wrote the book. His Christmas wish lists started in November and were as long as three pieces of paper, front and back. I decided to create a story about a boy who wanted everything he saw. I can't say that things happened exactly the way they are described in the book, but I was inspired by some of my kids' words and actions.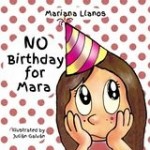 Did you have to overcome any obstacles to completing the book and getting it published?  Writing and producing a book is a challenge in itself. Creating a great quality book at low cost is an obstacle, especially when you're a small, independent publisher. I've learned to do many things myself, but there are some things I'm not willing to go without: great illustration and quality editing. I managed to get an amazing freelance illustrator whose prices were within my budget. Julián Galván was a great team member.
Also the editors I worked with were incredibly skilled. My advice: Don't edit thyself! My editors helped by polishing the story and bringing out the best of my writing. With English being my second language, I always want to make sure that I'm conveying exactly what I want to say.
Tell us about your latest project.
I have just published a new book: No Birthday for Mara. It was also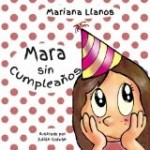 illustrated by Julian Galvan. It tells the story of a young girl, Mara, who wakes up excitedly on her birthday only to realize that everyone has forgotten. This is a book about emotions and how we handle them. I did the art design on this book and I'm so proud of the way it came out. I've also published it in Spanish as Mara sin Cumpleaños.
Tell us 3 strange and wonderful things about you.
I love to sing and do karaoke.
If I was born again in another time I would be a troubadour. I would travel the world with my guitar and sing my heart out.
I cry a lot… in movies, reading a book, watching a play, in TV ads, Facebook posts, with my own thoughts… the list goes on. I've learned to embrace it and use it in my writing. Although most people think of me as a strong person, which I am, I'm also very sensible about the world around me.
What is the best piece of advice you've ever been given? Never take your audience for granted. It's so important for us who write for children. It's my goal to challenge children's minds and offer them my best work. Some people think that children will buy—or read—anything, but that can't be further from the truth. Children demand smart and creative books!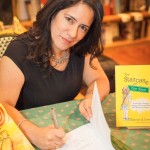 Mariana Llanos is a Peruvian born writer who lives in Oklahoma with her husband and their three children. She studied drama in her native Peru and has worked as a preschool teacher for several years. She encourages reading and writing to schools across the United States and the world, through in-person and virtual visits.
Contact Mariana:
Facebook  Website Twitter Pinterest Other Books by Mariana
*Please support my indie book business by clicking on the book covers or using the links posted in my blog to buy books and other products. This way, Amazon gives me a little commission that helps me continue the website for you and other readers. Thank you!