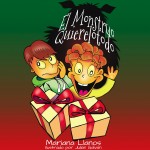 Julián Galván earned the #8 spot on The Gittle List 2014 for his illustrations in The Wanting Monster, written by Mariana Llanos. (See Aviva's review of the book.)
How did it feel to win a spot on The Gittle List Top 10? Had you ever gotten an award for any of your other work? I feel delighted to hear that The Wanting Monster has won a spot on The Gittle List. It is a great opportunity to get children, families, and colleagues to learn about this great book written by Mariana Llanos. In my home country, Argentina, I have gotten some awards for my artwork. However, in the USA it is the first time, so I am overjoyed to get this award.
What's you earliest memory of drawing? I recall myself drawing for the first time when I was about three years old. I remember I used to draw on a table in the kitchen of my parents´ house. The drawings were very basic, like circles, lines, and small people, like stick figures; and I also remember I pretended they were talking to each other. Something one of small daughters do now while playing with dolls and ponies.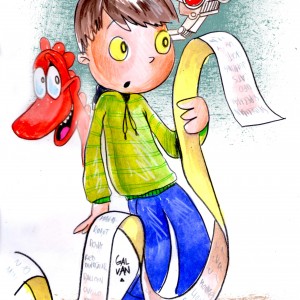 What children's book contains your favorite illustrations? It is a difficult question to answer, but I can choose some to share with you. Aesop´s Fables were my favourite when I was a kid, but I also like books like The Gruffalo, and Cuentos de la Selva (Jungle Stories) by Horacio Quiroga. In general, children´s books which contain animals illustrations are my favourite ones.
Which artists most influenced or inspired your work? The artists that most influenced and inspired my work are related to my home country. Poly Bernatene, Carlos Nine, Manuel García Ferrer, Quino, are the first names of a long list of great artists that inspired my work, and continue doing it.
What is your favorite color? Blue is my favourite colour. I always related blue to the colour of the sky and the sea, and both provide a great inspiration to me.
Do you prefer to work digitally, by hand, or both? I usually start working by hand, after that I colour the illustrations with pencils, markers or watercolours, and finally I add different effects using digital software. I work this way, because I feel that a direct contact with the pencil and a sheet of paper is an authentic channel of expression, and creativity. At least, it works for me, and I can get the most of an idea.
Tell us about your latest project. I am working right now in the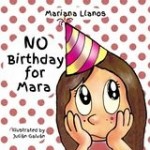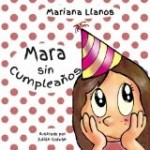 latest book by Mariana Llanos. It tells the story of a small girl, and her strong wish for a birthday present. It is very cheerful, and full of feelings. (Since the time Julián completed this interview, No Birthday for Mara is now available in English and Spanish.)
Tell us 3 strange and wonderful things about you. I think one of these 3 things is my good sense of humour, I am very positive, even in very difficult situations, I always look on the bright side of things. This thing about me has helped me overcome tough situations. Another thing about me is my will to help people who undergo serious problems, or diseases. I try to share my artwork to sponsor their job or events. I collaborate with a non profit organization who provides support for families who have a kid with cancer.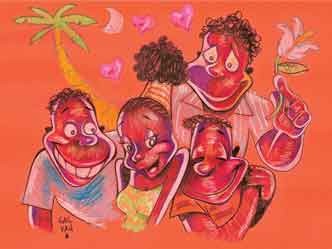 What is the best piece of advice you've ever been given?
I think the best piece of advice I have ever been given is something my eldest daughter told me not long time ago, she said, "There are no age limits for new opportunities," which is something very wise and true, and surprising that a nine year old could come up with such a great piece of advice. She told me that when I was doubting to start working as a freelancer.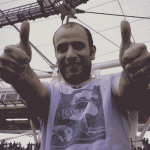 Julián Galván is a creative Argentine illustrator and cartoonist born in the city of La Plata, Buenos Aires, Argentina. Besides being a passionate artist, he is also a fully accredited journalist. He has worked not only for Argentine graphic media, but also for Spain and the United States.
Julián has three daughters who motivate him to draw children´s books, and create funny and expressive characters.
Contact Julián :
*Please support my indie book business by clicking on the book covers or using the links posted in my blog to buy books and other products. This way, Amazon gives me a little commission that helps me continue the website for you and other readers. Thank you!