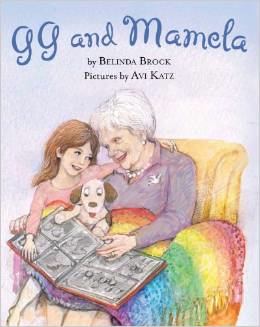 Indie author Belinda Brock won the #5 spot on The Gittle List Top 10 2014 for her book, GG and Mamela. It is illustrated by Avi Katz.  (See Aviva's review of the book.)
How did it feel to win a spot on The Gittle List Top 10?  I was, of course, thrilled to see my book, GG and Mamela, earn a spot on the Gittle List Top 10. I have received good reviews, but this is my first award! [Update: GG and Mamela has just been named a finalist in the 2014 Wishing Shelf Independent Book Awards. Winners will be announced in April.]
How did you hear about The Gittle List and why did you decide to enter your book? I came across a positive reference to the Gittle List and decided to check it out for myself. I was favorably impressed and, as I believe in my book, I entered GG and Mamela in the competition.
What's you earliest memory of writing? I've had a love of books and reading from a very early age. Writing was a natural extension of that passion. In elementary school, I recorded my thoughts in a journal and submitted stories I'd written to the school newspaper.
What is your favorite children's book?  Asking someone who loves children's books to single out one is a difficult question! So many come to mind! Some of my favorites are Goodnight Moon by Margaret Wise Brown and any books by Dr. Seuss,  Eric Carle,  Mo Willems and Amy Krouse Rosenthal. I also adore The Story of Ferdinand,  The Story of Babar,  Charlotte's Web and the Fancy Nancy series. For older children, I'd say All-of-a-Kind Family,  A Wrinkle in Time, The Little Prince, and The Giver.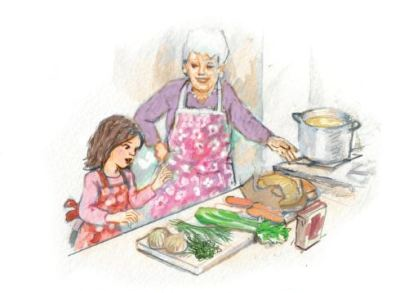 What was the inspiration for your book?  This story is deeply rooted within my own experience. Several years ago, my wonderful mother became ill and I shepherded her through hospice care. Although this was an emotional and intense time, my family and I were genuinely moved by the support provided by hospice. During my mother's two stays in the residential hospice unit, we greatly appreciated the family-friendly environment and how it differed from that of a conventional hospital.
I wrote GG and Mamela to reflect this experience and offer a gentle and open-ended way to start a conversation with children about death and dying, as well as introduce the concept of hospice care. Moreover, I believe this book illustrates how strength and comfort can be found through love, family and tradition.
Did you have to overcome any obstacles to completing the book and getting it published?  I wouldn't say obstacles, per se, but I did encounter challenges — there was a steep learning curve! Essentially, I established a small, independent press to publish this book, so I undertook responsibility for all aspects involved in such a venture, including such things as interviewing and hiring everyone, negotiating contracts, keeping everyone on budget and schedule, getting copyrights and making artistic decisions.
Tell us about your latest project. I am working on a picture book biography, one of my favorite genres.
Tell us 3 strange and wonderful things about you. Well, strange and wonderful are often in the eyes of the beholder, but here goes:
I did quite a bit of acting when I was younger; I do a scarily good impression of the Witch from The Wizard of Oz.
I lived in France for a year.
I am the sponsor and steward of the Little Free Library in my
community.
What is the best piece of advice you've ever been given? Don't accept a no from someone not authorized to give you a yes.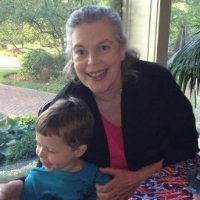 Belinda Brock is currently a writing coach and free-lance editor, Belinda Brock's background is in teaching and educational publishing. She loves the intersection of literature and art found in picture books and believes their appeal and benefit extend beyond childhood. Belinda writes about literacy, children and books on her blog–grandbooking–at belindabrock.com and also at highlandpark.suntimes.com or follow her on Twitter: @grandbooking. 
*Please support my indie book business by clicking on the book covers or using the links posted in my blog to buy books and other products. This way, Amazon gives me a little commission that helps me continue the website for you and other readers. Thank you!