Part 2 of Aviva's interview with maternity photographer, Jennifer Murdock. (Part 1 is here.)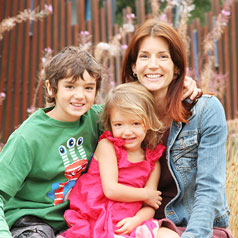 Tell us more about your experience in Uganda. Is camera shyness universal?
My experience in Uganda was life changing. A third world country will do that to you. Most people there were really excited to have their photo taken. Probably because it doesn't happen very often. I do wish I brought a Polaroid, so I could have given them a photo of themselves. I was most taken aback by the strength of the women, and when I would ask the young girls, what they would want, if I came back, it was paper and pencils.
Can a person develop an "artistic eye?" Or is something you're born with and then you just need to learn the mechanics of taking a photo?
I think people can develop a better "artistic eye", but I do think it is an innate quality I was born   with. There are a lot of mechanics of photography, which is why I love it. Lots of math and light equations.
Who is your favorite photographer? Why?
Sally Mann is my favorite photographer. She is so passionate about her images, and is at peace with what she photographs. She also focused a lot on her family, when her children were growing up.
 Tell us 3 strange and wonderful things about you.
I love the world children can create with their imagination. I like being in that world with them, it is magical. I love going on adventures. I wish I could travel all the time.
What's the best piece of advice you've ever been given?
There is only one thing we are on this planet to do, and doing it gives freedom to others.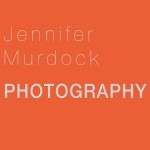 Jennifer grew up in Massachusetts, and fell in love with photography in high school. Jennifer then attended New England School of Photography. After graduating and traveling to Africa and assisting commercial photographers, she decided to live out her dream and move to the west coast. It was there she fell in love and gave birth to her beautiful daughter Maya. She now honors the amazing process of motherhood and giving birth, by photographing maternity and newborn portraits.  Jennifer is also a member of Community Inspired Professionals Stark St. chapter. We support our each other in our business', while inspiring our community. You can see Jennifer's stunning portfolio here.