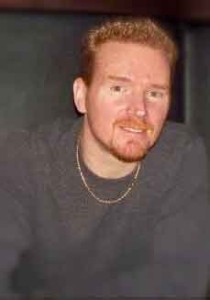 Paul Griffin is the illustrator of Gayle Swift's book, ABC Adoption and Me; #9 on The Gittle List 2013: Best Self-Published Children's Picture Books.
What's you earliest memory of writing or drawing?
I remember watching Walt Disney cartoons at 6 or 7 years old and documentaries about Walt Disney's art work. Watching these characters come to life in videos of them being drawn filled me with wonder and amazement. That is when I fell in love with drawing.
What is your favorite children's book?
My favorite children's book is "Who's a Pest" by Crosby Bonsall. The playful words and quick banter between Homer, the animals and his sisters is so fun to read. The art work is simple and well drawn.
Do you prefer to work digitally or by hand?
I prefer to do both. I like to sketch out my drawings and then refine the image [on the computer] until all the line work looks just right. There is just more freedom and ease to get the drawing the way I want them when I draw on paper.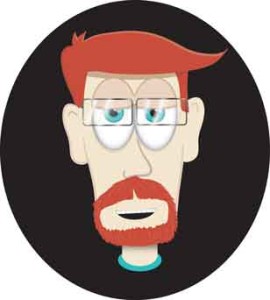 Tell us about your latest art project.
A book tentatively titled "Cow in the Closet." This is a book idea I developed with my then 4-year-old, son Connor. This project will be something my son and I share and illustrate together. Connor will draw pictures that I will put in the background as drawings the main character has drawn.
What artists have inspired you?
Bill Watterson (Calvin and Hobbes), Berke Beathed (Bloom County) are 2 comic strip artist that I love. I grew up reading their comics which made me fall in love with art even more.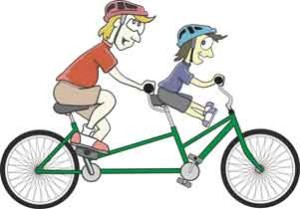 Tell us 3 strange and wonderful things about you.
1)I'd have to say my tenacity to over analyze everything and anything repeatedly and compulsively. It's a blessing and a curse. My friends and family tell me to run things through my spreadsheet in my head and get back to them. I still haven't figured out if that is an insult or a compliment. I'm analyzing it and will get back to you.
2)I have a very quick wit and quirky sense of humor. It can be a source of great laughs, insight and surprise.
3) I have never met Gayle H Swift in person ever in my life. We created ABC, Adoption & Me completely over the phone and computer.
What is the best piece of advice you've ever been given?
Love what you do and you will never work a day in your life. It's the one thought that goes through my head when life get's challenging. I always revert back to what I love and life always gets better.
*If you like a book or product on GoToGittle.com, please click on the link or picture to buy it on Amazon. This way, my little business gets a small commission. I and my accountant thank you. 🙂