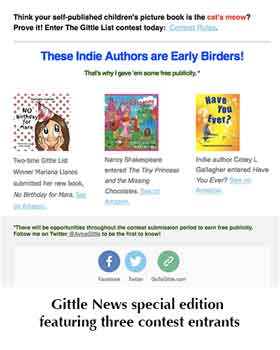 You don't need a big budget, a lot of time, or  expertise to promote your books. Here are 10 things you can do — for free.
Ask your fellow indie authors if they are interested in interviewing you. Many have blogs and need content.
Tweet and post about the interview. You can do this every other day for at least a few weeks on Twitter.
Share and retweet the blogger's promotions of the interview.
Post a link to the interview on your own website. (Don't have one? Read this.)
Write a press release about your book. PRLog has a free option. Here's an example.
Promote the press release on Facebook and Twitter.
Tweet about your book regularly. Use a program like Hootsuite to schedule tweets in advance. Here are Hootsuite alternatives.
Retweet other authors' tweets. Most will return the favor.
Post about your book (occasionally) on LinkedIn.
Setup your author page on Amazon.
The absolute easiest marketing you can do is RETWEET (not just like) tweets and SHARE (not just like) posts about your books.
You retweet so all of your followers will see it. Liking a tweet is just you telling the tweeter, "Hey, nice tweet." Same on Facebook. Sharing tells all your followers (friends and people who like your page). Adding your own comments to the share or retweet is optional, but more powerful.
There are setup options in Facebook and Twitter to be notified if someone mentions you in a post or tweet. You login to your account, click on notifications, click on each notification to directly go to the post or tweet, then click the share or retweet button. Three clicks. Three free clicks. To get free promotion.
The Gittle List is an annual book competition I hosted for five years. It was exclusively for self-published children's picture book authors. A cornerstone of the contest was cross-promotion. I gave the winners free promotion by including them and their books in marketing for the contest.
I have given many authors, artists, and others free promotion in the form of interviews, Facebook and LinkedIn posts, articles, press releases, and tweets. I had created an uncountable number of ads that include book covers, artwork, quotes, and publicity photos. I created promotional video for all the winners like this one from 2016.

Many of the recipients of this free promotion did little or nothing with it. Some say they are just not savvy with marketing or social media. If you do nothing else, learn how to share posts and tweets.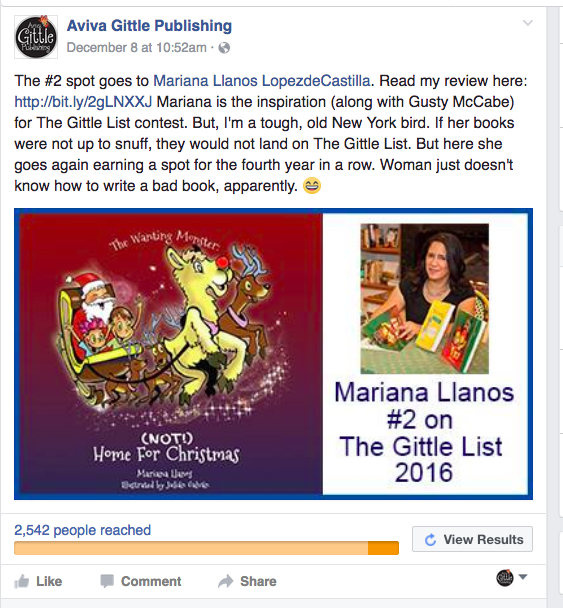 When the contest was over, I found that few of the authors shared the many posts and articles that went out across several social media platforms. These same authors are frustrated at their low books sales. It was one of the reasons I ended the contest. Even when I charged a fee in the last three years, it wasn't enough to cover all the time I spent on promotion. It might have been worth it if most of the contestants participated in cross-marketing.
There is no easy money in publishing. But, there is some easy marketing you can do. Take advantage of the work someone else did writing about you and your book by taking 15 seconds to share it. It's so easy, even indie authors like us can do it.
Have a topic you'd like me to write about? Email me at AvivaGittle@gmail.com or leave a comment here.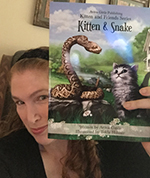 Aviva Gittle Publishing offers great stories for children in English and Spanish, including the Kitten and Friends / Gatito y amigos series. Aviva's website, www.GoToGittle.com shares the stories of authors, illustrators and others who create books and creative media for children.