Nancy O'Neill, author of the Guess What? series of books, won the #5 slot on The Gittle List 2013 for Guess What is at the Zoo?
How did it feel to win a spot on The Gittle List Top 10? Had you ever gotten an award for this or any of your other books before?
I'm usually not at a loss for words but one word described my initial feeling about winning:  Speechless. I am still tickled pink
and enjoying the honor.  This is my very first book award, which is why it means so much more.
What's your earliest memory of writing or drawing?
Other than school assignments, the first real writing and editing came in the mid 80's when I worked for TV Guide. Although that was quite different than writing children's books, it lit a tiny spark. However, writing children's stories didn't materialize until our son was born in 1995 but even so, it took until 2012 to self-publish the first book in my Guess What series.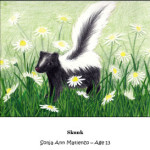 What is your favorite children's book?
Love You Forever by Robert Munsch. I read that book to our son more times than I can remember. I like the fact that each person can make up their own tune for the song in the book. And of course, it's always a tear-jerker.
What was the inspiration for your book?
Guess What is at the Zoo? [was published after] Guess What is on Grandpa's Farm? and Guess What is at the North Pole?  All of the books are illustrated by Kids Around the World so after seeing how amazing the illustrations were in the first two books, I thought that zoo animals would give kids an opportunity to really get creative and have fun with their drawings.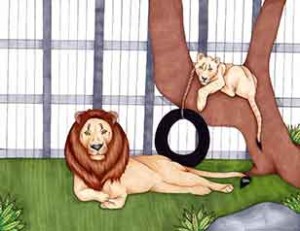 Tell us about your latest writing project.
The fourth book, Guess What is in Grandma's Garden? is scheduled for release in May, 2014 which means the worldwide kids art contest for the illustrations is going on now through March 31. I am so excited to see all of the amazing illustrations that kids are submitting. This book will be dedicated to my 80-year-old mom who still plants two big gardens on their ranch in North Dakota, even though they raise more fruits and vegetables than my parents could ever possibly eat themselves. But as she says, "It gives her something to do."
Tell us 3 strange and wonderful things about you.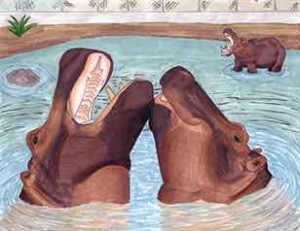 1) I can speak a dozen or so words and phrases in Bulgarian (my dad's nationality). 2) I have had a hairdresser's license since 1976 and a paralegal degree since 1992, neither of which I use today. 3) I don't believe in setting goals because when people
get too focused on one thing, they can easily miss other opportunities along the way and many times the unexpected opportunities are better than the original goal.
What is the best piece of advice you've ever been given?
"Everything in moderation" is what my dad always says. It can be applied to all parts of
life and in today's fast-paced world, we need to remember this more than ever. People think they can have it all but if they try, something usually has to give. However, a person can have it all, just not all at the same time. So I've tried to enjoy a lot of things in my life but nothing in excess.
Nancy O'Neill is a wife, mother, author, entrepreneur, and self-publishing coach. Before becoming a mom in 1995, Nancy worked in various industries which allowed her to gain a variety of experience including writing and editing, publishing, website design, marketing, technical skills, and facilities management. In April 2012, she launched her children's picture
book series, Guess What, which features colorful illustrations done by kids around the world that she selects through an art contest. Proceeds from the books also help support Rady Children's Hospital in San Diego, CA. Nancy lives in Temecula, California with her husband and teenage son who will soon be off to college.
Click here to buy Guess What is at the Zoo?*
Contact Nancy:
Website
Facebook
Twitter
LinkedIn
*If you like a book or product on GoToGittle.com, please click on the link or picture to buy it on Amazon. This way, my little business gets a small commission. I and my accountant thank you. 🙂