Mariana Llanos, author of Tristan Wolf, and I met on her wonderful Goodreads group, PayItForward. I asked her if she would like to be interviewed for my new website. Since then, we have formed a sort of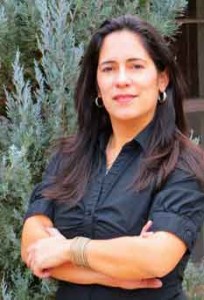 partnership, helping each other with projects, reviewing drafts, etc. I love Tristan Wolf (illustrated by Rocio Perez Del Solar). So much, in fact, that I bartered for 2 copies of the print version in exchange for my help compiling the eBook version. Mariana is offering a special on the Kindle edition. See details at the end of the interview.
Do you remember the first story you ever wrote? What was it about?
I remember the first poems I wrote…I was probably 7. There was a series of short poems about patriotic heroes (from Peru, where I'm from). I grabbed a pencil from my mom's drawer and a pad o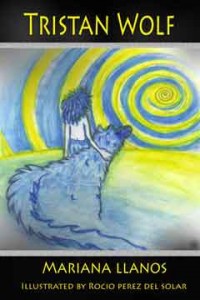 f square paper we had by the telephone and started writing these sentences that came to mind. It was really fun! My mom was thrilled that I was writing. She is a journalist, so she knew at that moment that I had the gift. After, I continued to write poems about how much I loved my Mom, my country, about my friends, about friendship or about anything that seemed amusing. But my first story didn't come out until I was approximately 10 years old. I don't remember what it was about, but it was for school. It even got me in trouble! The teacher asked me who had written it for me or where I had copied it from. I said it was mine. She said it couldn't be true because ten year olds don't write like that! Needless to say I was furious, but my classmates stood by me and told the teacher that they had seen me writing it at school. She finally believed me.
What is your favorite children's book? Why?
My all-time favorite is The Little Prince by Antoine de Saint-Exupery. It is the sweetness in it. The innocence, the message it conveys. I fall in love with the characters every time I read it. I think it is a timeless book, one you can never grow out of it.
Who are your children's favorite authors?
My ten year old loves JK Rowling. He is a big Harry Potter fan and so am I. He's into fantasy and mythology books. My 7 year old loves sweet and heart-warming books like Corduroy by Don Freeman or fun colorful books like Go Away Big Green Monster by Ed Emberly. Recently they are becoming familiar with the work of Aviva Gittle eBooks and are both fans of Bagel Boy, because they find it amusing.
What is the most important message in Tristan Wolf?
Tristan Wolf [is meant] to encourage children's imagination. To tell the children that it's okay to be 8 and pretend-play, to be 10 and still pretend. I want to tell children that their mind is the most powerful tool they have and it can take them places far and near…wherever they want. Tristan also conveys a message of acceptance and love between all species that live in our wonderful planet. Most children's books present us the image of "the big bad wolf". There's nothing more further from the truth. I wanted to show wolves in a whole different light.
Tell us about your latest writing project.
I am working on publishing A Planet for Tristan Wolf, meaning that it is in the design and layout department. I hope to have it out before Christmas. It is a wonderful story of imagination and family love. I am also working on several stories for middle grades at the same time. One is called In Other Words…, the story of Carlos, the son of immigrants in the United States. That one is done and just awaiting publication. My other stories are almost done and hopefully will see the light of the day very soon
Do you think the printed book is dead? Why or why not?
Read Mariana's answer to this and other questions in Part 2 of the interview.
 You can find out more about Mariana on her Amazon author page. Also, follow her on Twitter,Facebook and her blog. I highly recommend joining her Goodreads group. September 30th through October 2nd, Tristan Wolf Kindle edition will be available for $2.99. Worth every penny! (If you love the artwork as much as I do, I would also buy the print version.)