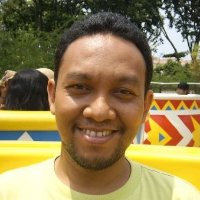 Dodot Asmoro is the talented illustrator of TJ Spencer's Nozzlehead books. See more of Dodot's work here. Learn more about TJ Spencer here.
Do you enjoy being an artist?
Drawing is a fun job , so many magical things that play [into] it.
What is your favorite children's book?
In the past, [I would have said] all the Disney books. But now it's the Nozzlehead  book series. So many interesting and amazing experiences while doing this work with the author [TJ Spencer]. I was delighted to be directly involved in the making of these books.
Do you prefer to work digitally or by hand?
I like both of them , for me it's just a process for achieving the desired art best both personally and for the audience.
Tell us about your latest art project.
I am working on the next Nozzlehead book.
What artists have inspired you?
Walt Disney and Hayao Miyazaki. They were born to provide inspiration for everyone in the world.
Tell us 3 strange and wonderful things about you.
[I am a] perfectionist. I love the world of children and beauty. [But, I do] lack confidence.
What is the best piece of advice you've ever been given?
All the good things about togetherness, friendship and future goals.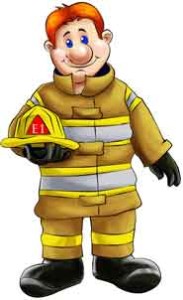 Dodot Asmoro (Antonius Setyo Asmoro) was born in 1974 and lives in Jakarta Indonesia. A graduate of Visual Communication Design Faculty Institute of Art, Dodot has won many design competitions as an illustrator and animator in Jakarta. His many children's books, use of colors, funny and witty drawings show Dodot's passion for art. He loves drawing kids, animals and nature.
Contact Dodot
Email: dodotanimasi2d@gmail.com
LinkedIn
Goodreads
*If you like a book or product on GoToGittle.com, please click on the link or picture to buy it on Amazon. This way, my little business gets a small commission. I and my accountant thank you. 🙂