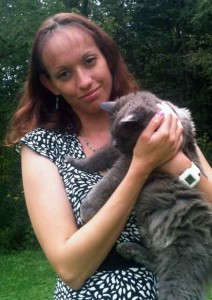 Sara Dean has been my editor since I started Aviva Gittle Publishing. We found each other on Elance.com. Sara is a published author in her own right, including Forgiving Jesse and The Puppy Who Found a Boy. Today, I talk to her about her experiences as a writer.

Do you remember the first story you ever wrote? What was it about?
I wrote a story in third grade about a lion that escaped from the zoo, and scared everyone. Spiderman (I was a huge superhero fan when I was little, maybe that's where my son gets it!) had to "swing" in and save the day. I wrote it for a contest that my school held, and I won first place. I even got my picture taken for the local newspaper. Unfortunately, they took the picture the same day I was playing the part of an old lady in my class play, and so in the paper I'm wearing my hair in a bun, thick glasses, and an apron! Lol.
What is your favorite children's book? Why?
I've read a lot of children's books to my two kids over the years, but my absolute favorites are the Little Critter series. Especially, Just go to Sleep! That one cracks me up every time because it reminds me of stunts I pulled as a kid, and my kids still pull, to keep from sleeping.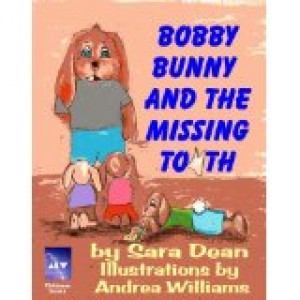 Which of your children's books did you enjoy writing the most?
My favorite was Bobby Bunny and the Missing Tooth. I wrote it ten years ago when my  little sister was only 5. Bobby was based on her – sweet, lovable, but very silly, and a little mischievous. Bobby grew on me until I had planned to write a whole series around him, but I never found the time. Who knows, maybe I'll still do that some day.
Tell us about your latest writing project.
I do a lot of ghostwriting, so I don't have much time to write my own books lately, but I am about to begin co-authoring a series of books about a dog or a puppy with my friend, Aviva Gittle. Aviva and I are still figuring it out! But, it will probably be a mystery series.
 Are any of your characters based on your own children?
Yes! My kids are a huge inspiration to me, and I do like to base my children's story characters on them. My book, The Puppy Who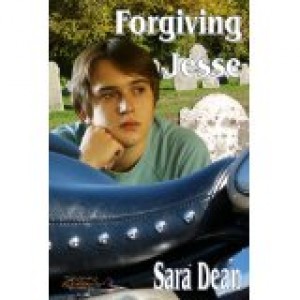 Found a Boy, was based on my son and his dog. In real life, the dog chose him, and wouldn't let him look at another puppy. It would do anything it could to get his attention. That got me thinking – what if I wrote a story from a dog's point of view, showing him trying to pick out a boy, instead of the other way around.
How old are your kids? What do they like to read?
My son is 9 and my daughter is 6. He's at a stage where he's discovering "scary" books, like Goosebumps, and M.D. Spenser's Shivers series. His favorite Shivers book is  Your Momma's a Werewolf. He's also really into science, so he likes to read non-fiction,especially about animals, and anything that has to do with science experiments. She is into Barbie right now, so we pick up a lot of Barbie books from the library, and also Victoria Kann's Pinkalicious series.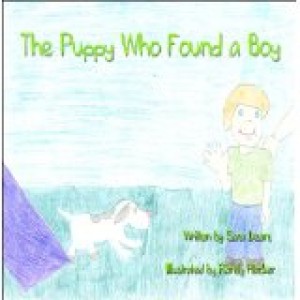 Do you think the printed book is dead? Why or why not?
Absolutely not! I write a lot of e-books, and I know they're really popular, but there's something about holding a book in your hands that never gets old.
What's your favorite place to write?
I'm not an "outdoorsy" person, but I love writing outside. (No idea why! Lol.) I like to take my laptop outside and sit on the swing or at the picnic table, and write while my kids play.
If you could have any artist, past or present, illustrate one of your children's books, who would you select? Why?
Victoria Kann, who wrote and illustrated the Pinkalicious books. I read a lot of them to my daughter, and I just think they're so cute!!
*Buy Bobby Bunny and the Missing Tooth. Click here. If you like the book, please leave a review on Smashwords or click here  Review Bobby Bunny on Amazon
Click here to learn more about Sara and see a list of all her books.
Sara Dean lives in West Virginia, with her husband and her two kids. She spends her days working as a freelance writer, ghostwriter, editor and author of her own books. She has written everything from children's books, to young adult books and a few adult books as well. She has 13 books published under her own name and has ghostwritten over 100 books for other people.
*Please support my book business by clicking on the book covers or using the links posted in my blog to buy books and other products. This way, Amazon gives me a little commission that helps me continue the website for you and other readers. Thank you!