Gayle Swift won a spot on The Gittle List Honorable Mention list for ABC Adoption & Me.

How did it feel getting an honorable mention on The Gittle List 2013?
I'm gratified and proud that ABC, Adoption & Me received this award. When [my daughter] Casey and I dreamed of creating an adoption book that would present a child's point of view, we knew it was an important goal. We hoped that it would be welcomed. Since parents are usually the book buyers, our book needed to connect with them as well. Your award tells us that we accomplished our goal. And it propels us into a wider audience where ABC, Adoption & Me can help more children and their families. I'm especially pleased because The Gittle List Honorable Mention comes from a reviewer without a connection to adoption. Your audience is not predisposed to like a book on such a sensitive subject, yet you still recognized the valuable message it conveys. It is a privilege to be included with other talented award winners.
What is your favorite children's book?
Love You Forever by Robert Munsch still makes me tear up whenever I read it. My kids are in their late twenties and today it is still one of their favorite childhood reads. I'm also a fan of The Little Engine that Could, The Little Prince, and hundreds more…
What was the inspiration for ABC Adoption and Me?
We were a reading family and their bookshelves overflowed with a range of great reading. As an adoptive parent and adoption coach, I used books to help my children understand their thoughts and feelings about being adopted. Many books addressed the benefits of adoption but shied away from the losses, the questions about why they were adopted and the mixed
emotions they also experienced. These are very real and important to discuss. It is important for kids to believe that adoption is an okay subject to discuss and that their parents are able to hear all of a child's thoughts, not just the happy ones.
What kind of feedback have you gotten from parents on ABC Adoption and Me?
Parents tell us that the book addresses adoption in an upbeat tone that conveys acceptance, highlights the joy of family and the realities of adoption. Paul Griffin's exuberant illustrations display [many different families from several ethnic backgrounds] that furthers our commitment to be inclusive—emotionally, ethnically and socially.
What really melts my heart though, is the feedback we've received from kids. They say ABC, Adoption & Me presents adoption from their point of view, shows families who look like theirs, and characters that have feelings and questions like they do. One child summed it up by saying, the book made him feel "like a regular kid." He no longer felt alone in having questions and conflicted emotions. Pretty cool, right? These reviews tell us we accomplished our goal for writing the book.
Tell us about your latest writing project.
I've finished a Y/A novel called That Baby We Borrowed. After a four-year-old is murdered, Darcy Neill's family fosters his baby brother. The thirteen-year-old wonders: who protects the kids when parents become killers? In a world where the National MCH Center for Child Death Review issues an annual report, she struggles to ensure a safe resolution for That Baby We Borrowed. In her heart, she fears parents can get away with murder.
Tell us 3 strange and wonderful things about you.
My mini schnauzer puppy almost has me thoroughly trained. I love to make homemade ice creams and sorbets. I'm a forty-eight year survivor of ovarian cancer!
What is the best piece of advice you've ever been given?
"Walk through life like a woman with a Purpose."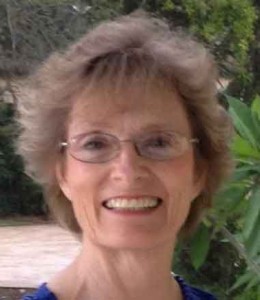 Gayle Swift is an adoptive mother of two now-adult children. Gayle is a certified coach, co-founder of Growing Intentional Families Together (G.I.F.T.), former teacher and foster parent. A forty-eight-year survivor of ovarian cancer, she believes in the joy of the present moment and the blessing of family relationships. Gayle has zip-lined in Costa Rica, Para-glided in Peru, hiked the citadel of Machu Picchu, and trekked the Mendinhall glacier in Alaska — but parenting proved to be the greatest adventure of her life. She collaborated on ABC Adoption & Me with her daughter Casey and trusts that it will support adoptees and the families who love them.
Contact Gayle:
Facebook
Twitter: @gaylehswift
GIFTfamilyServices.com
*If you like a book or product on GoToGittle.com, please click on the link or picture to buy it on Amazon. This way, my little business gets a small commission. I and my accountant thank you. 🙂