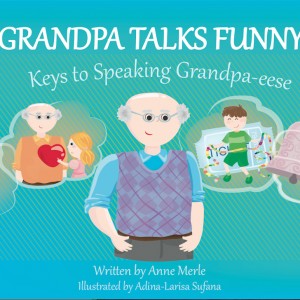 Adina Larisa Sufana lives in Romania. She illustrated Grandpa Talks Funny: Keys to Speaking Grandpa-eese. Written by Anne Merle and #7 on The Gittle List 2014. Adina has illustrated 15 children's books; some of her art is featured below.
 How did it feel to win a spot on The Gittle List Top 10?  It's great, I didn't expected this. This is my first award.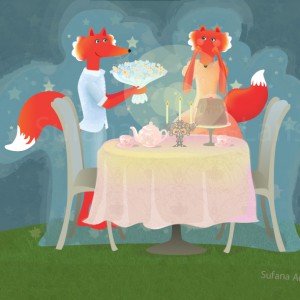 What's you earliest memory of drawing? I remember some of my drawings since I was a kid, about five years old, I draw my room during winter with the fireplace, my sister and brother and the cat.
What children's book contains your favorite illustrations? Snow Queen by Hans Christian Andersen – illustrations by Dumitru Verdeș
Which artists most influenced or inspired your work? Elodie Coudray and Aubrey Beardsley
What is your favorite color? Orange
Do you prefer to work digitally, by hand, or both? I like both, but I love working by hand using ink and watercolors.
Tell us about your latest project. I'm illustrating my own story for my master degree on illustration.
Tell us 3 strange and wonderful things about you. I went for eight years to fine arts school and after that I've got my Bachelor's degree on Law and now I'm back for good to fine arts. I have five cats and a huge dog. I love biking.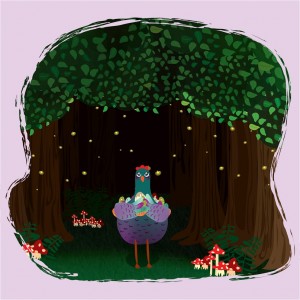 What is the best piece of advice you've ever been given? Since I first herd it in the 7th grade I've been guided by the phrase "make art for art's sake" (even if that I found out later that the movement meant something else than I thought it did).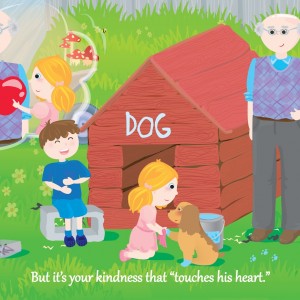 Buy Grandpa Talks Funny: Keys to Speaking Grandpa-eese *
Adina Larisa Sufana went to a fine arts school and majored in fashion design.
Later she attended the Law University in Timisoara. Although she has worked as a legal adviser for four years, but kept on drawing. Adina's started illustrating children's books and in just four years, has she has illustrated 15 children's books.
*Please support my indie book business by clicking on the book covers or using the links posted in my blog to buy books and other products. This way, Amazon gives me a little commission that helps me continue the website for you and other readers. Thank you!