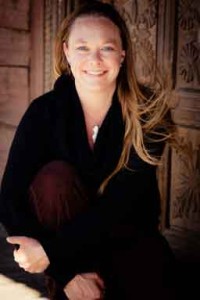 Kim and I met when I stumbled upon her beautiful jewelry creations on her Rock Mama Metals website. Kim says, "The mediums I feel most connected to are metal clay and gemstone beads. I believe deeply in the healing quality of the land, stones and minerals on our planet. I love to harvest just the right pieces to create my works of jewelry art. It's through my jewelry and the love that I put into it that I hope will empower women to feel beautiful inside and out."
Where do you live? What's it like there?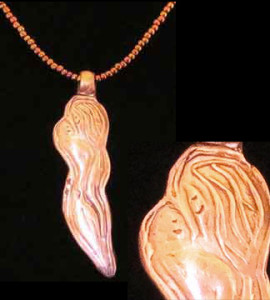 Living in Santa Fe, NM is a blessing in so many ways. I love the mountains and beauty of the landscape.  The abundance of different cultures and their arts are so valuable and inspiring to me.
What is the first piece of jewelry you made?    
I was about 6 years old. [I picked clover] and tied them all together to make a long necklace. My friends and I were often sporting these little creations.
How did you learn how to make jewelry?  
I am largely self-taught. I love to experiment with different techniques and materials. My mind is made for creating and I am always coming up with something new to try.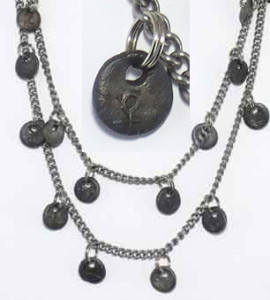 How did you end up focusing on jewelry for mom and moms-to-be?
My focus on mothers stems from my own joys and hardships as a mother. [T]here is a yearning for better care and appreciation for mothers. [Moms are caring for] everyone else and they forget to care for themselves. It can be an isolating and depressing cycle. The jewelry serves to help moms feel beautiful; to remind them to care for themselves, to breathe, and know they are not alone.
What materials do you use for your jewelry?
Steel, bronze, copper and silver metal clays. I also use genuine gemstone beads, seed beads, and different types of chains. [I'm now working with] Kumihimo, a Japanese braiding technique.
What inspires your work?
Spending time in nature is when I get the most inspiration for my pieces. Meditation and cardio exercise [also] bring a flow of inspiration.
What is your most popular piece of jewelry?
The Sexy Goddess pendant, with the quote being, "Declare your outer sexy goddess appeal!" It is important to embrace the changes in your body that come along with becoming a mother and to remember that you are still sexy!
What is your New Year's resolution?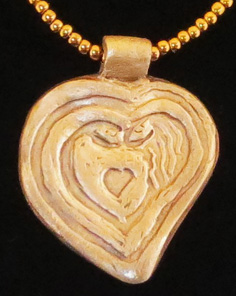 To continue to care for myself by taking 15 minutes a day to close my eyes and listen to my heart. And, to work on being a mindful parent and partner.
What is your favorite children's book?
My favorite has to be The Little School Bus by Carol Roth. My 3-year-old son loves to read it again and again. He has actually started "reading" it to us from his memory He always has such a big, proud smile on his face when he finishes.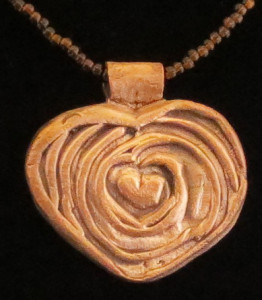 Tell us something strange and wonderful about you.  
My obsession for mushroom décor. I know it's a little 70's, but I just love them!
What is the best piece of advice you've ever been given?  
Do unto others, as you would have them do unto you.
Artist Kim Klinkrodt is creatively driven. Her love of working with delicate items and with her hands started back in high school where she first started beading and jewelry making. In 1987 she moved to New Mexico with her family and fell in love with both the beauty and the culture of New Mexico. After running a successful landscaping business here, she decided to explore her jewelry making talents further. Then, when her son was born in 2010, her creative juices started flowing which inspired her to also birth Rock Mama Metals, a business featuring a jewelry line for and inspired by mothers.
How to contact Kim: