Artist Andres Cornejo
Where do you live? Do you like living there?
I live in the city of Buenos Aires, Argentina. Although I like living here, where I can enjoy the activities and friends that I have since I was a kid, I'd like to move to the country in the future, because the city is very big and loud. I would enjoy living in a quiet village.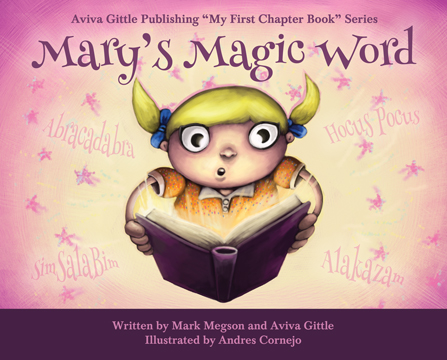 Are there any other artists in your family?
Yes, indeed. My grandfather was a hand craftsman. Besides him, my older sister is a fashion designer working on a children's clothing brand called Tipoteo, and my older brother is a singer.
Which of your comic book or children's book characters is most like you?
I would say none. Since I have worked more as a freelance illustrator, than an author I
haven't created many characters. Nevertheless I like to think that each one of the illustrations has my personal touch in them. In many books like Lic. Guupi Corporative Humor (Lic. Guupi Humor Corporativo) I included myself and the writer, Victor Lidejover, in many of the illustrations. Perhaps you can take a look and have fun finding us in it.
What is your earliest memory of drawing?
When I was around three years old. [We} had a night table I remember having drawn little piglets on it with my mother, my sister and my brother.
What are your two favorite colors together?
Yellow and violet.
"Mary's Magic Word" pencil drawing
Same scene after digital coloring.
Do you prefer to work digitally or by hand?
I really can´t pick one of them. Working by hand [is] not only a really good way to learn, but also to feel the material you are working with. Digital media its getting greater everyday and gives you a great tool to work on new projects, and to develop creativity.
Who is your favorite artist?
I think I can't pick a favorite one. The great thing about art, is that you can find your favorite artist every day. I think it's a matter of how you´re feeling or what's been on your mind. Some of the artists that have really inspired me were also my teachers, like Horacio Lalia and Oscar Capristo.
What is your favorite food?
I really enjoy food and cooking, I [have] a lot of favorite dishes; the one that enjoy the most is barbecue.
Tell us 3 strange and wonderful things about you.
I think Its great to work in something that I enjoy as much as I enjoy drawing. I really like to get inspired by many things and to develop my creativity out of any source. I think I'm always thinking about [how to] "create" something.
What is the most challenging thing about being an artist?
Being an artist…it's not a piece of cake. I think the hardest part is actually to learn to make mistakes and not being hard with yourself. You can really learn a lot out of practicing and allowing yourself to make mistakes. If you don't practice or try new things to avoid an error, you will not enjoy the great experience that art can provide.
What's the best piece of advice you've ever been given?
One advice that I been given by many teachers is not to imitate any style. Its okay to get inspired by an artist but if you keep trying to draw or paint like them, you won't allow yourself to develop your own style.
You can view Andres' portfolio here.
 Andres Cornejo is a professional Illustrator from Buenos Aires, Argentina. In 2006, at age 19, he began working as a concept and story-board artist for different advertising agencies. Later he would work as a freelance illustrator for different markets such as publishing, textile industry, cinematographic industry, toys and video-games, and specially as a comic-book artist and children´s book illustrator. Andres graduated from Palermo University as a Comic-book designer in 2009. He then finished his studies in fine arts at IUNA. At present, Andres is currently living in Buenos Aires working in different comic-book and illustration projects, both for national and international clients.