Natascha Taylor won a spot on The Gittle List 2013: Honorable Mentions for her book, The Fuzzy Fella, which she both wrote and illustrated. Natascha is having a special deal on her book: First 5 people to like and comment on the Fuzzy Fella page get a free book: Fuzzy Fella Facebook Page.
How did it feel getting an honorable mention on The Gittle List 2013?  This is the first competition I've entered a book into so it was certainly a very special feeling to be selected. I especially loved the compliments to my illustration given along with the Honorable Mention. A lot of heart and soul entered into this entire work, it is meaningful to be rewarded, and very appreciated.
What is your earliest memory of writing or drawing?  One of my earliest memories of drawing is admiring my sister Tania's ability to draw things identical to what was before her. She challenged me to perfect the same skill. But one day she challenged me further. She told me that the she didn't think it was hard to draw what you see; she thought it was much harder to draw what was in your imagination. Pandora's box open.  Thanks sis.
What is your favorite children's book?  These little books I remember as a small child still stand out. My mom used to read them to me, in Austrian of course. Although my mother's first language was foreign to me, her voice telling me about the stories is an endearing memory. She would read them in her language and then answer all my millions of questions and translating meanings. The actual delicate tiny books now sit on my daughter's bookshelf waiting for a visit from Oma.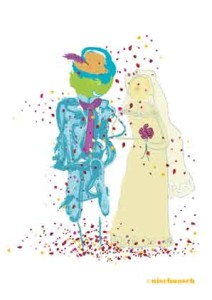 What was the inspiration for your book? A discussion years ago between my dear friend, Neal and I [about the] concept of emotion and give it living breathing physical movement – growing, moving, bursting, etc. [Years later], the idea was given a name and a face. The Fuzzy Fella's aim is to reach all hearts, regardless of age. Publishing came later motivated by a very intense need to bring some happiness to my father. A massive stroke had left him paralyzed and unable to speak yet a miraculous point in time allowed him to clearly communicate to me his desire to see my work published. It was a defining moment I will never forget and a promise I had to keep. While he remained with us and persevered against all odds, it was important to me to make this happen, to keep his spirit lifted. The first copy off the press was delivered across the world into his hands.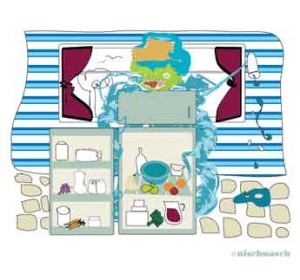 Tell us about your latest writing project. I have a few stories created but I would like to put the final touches on the artwork and design before releasing them: Willow Wise, Telephants, Angry Potato Man, The Beetle, Barabus Night Hats and Cabbage Leaves.
Tell us 3 strange and wonderful things about you. I love this question, seeming as I truly enjoy the wonderful strangeness in life. Narrowing it down I'd have to go with: 1. Fierce sense of adventure fueled by a wild imagination. 2. Innate spirituality and intuition tied up in the sometimes prophetic, sometimes telepathic, almost always surreal language of dreams. 3. My mommy smell. And on that note I have to share the poem where this bit of magic originated. My daughter Phoenix gifted me with these words when she was four years old:  "Oh Mom, you smell, like a mommy smell, you smell like a sausage, you smell like a bread, you smell like a sky, you smell like a light, you smell like a snowboard" (Phoenix Taylor-June 11th 2007)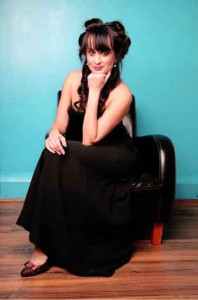 What is the best piece of advice you've ever been given? The best piece of advice I've ever been given is "choose your battles". Digging my heels in is something I've always been quite good at, however, life and these words of wisdom have taught me that this trait is far more powerful and effective when used sparingly…and wisely.
Formally trained, Natascha received a Bachelor's degree in both illustration and design and she currently lives and works in London. Drawing upon her many skills and inspired by the birth of her daughter Phoenix, Natascha created her first children's book, Willow Wise. Philosophical, poetic, and filled with magical transformation, Willow Wise was written from the heart. This was immediately followed by The Fuzzy Fella, The Beetle Barabus and Telephants. These stories have been created to inspire, encourage and warm the hearts of young and old readers alike.
Contact Natascha: Website Facebook Twitter Fuzzy Fella story animated! Buy Fuzzy Fella