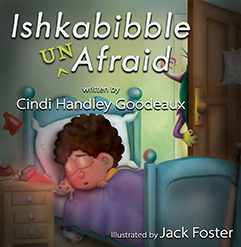 Cindi Handley Goodeaux is the author of Ishkabibble Unafraid. I recently reviewed and recommended the book on Amazon. Illustrated by Jack Foster. In her exclusive Gittle interview, Ms. Goodeaux talks lightning, marketing, and Giggle Blossom the clown. Read on.

Which writers most influenced or inspired your work? Like many of my generation, the writing of Dr. Seuss and Shel Silverstein heavily influenced and inspired me. I love their irreverent and out of the box creativity. In third grade, our principal would visit our class regularly to sit in a rocking chair and read from Shel Silverstein's book Where the Sidewalk Ends. It was my favorite time of the day.
Tell us 3 strange and wonderful things about you. Lightning once struck me in the parking lot of a grocery store; I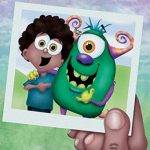 obsessed over 18th century English literature as a young girl; and I was a professional clown named Giggle Blossom, graduating from clown school in 2010. I loved being a clown and feel like the time I spent as my character influences my writing.
What is the best piece of advice you've ever been given? The best advice anyone has ever given me would be "choose your battles." That has served me both personally and professionally. You get to choose how you react in all things, and sometimes the price of parting with my peace of mind is just too high to pay.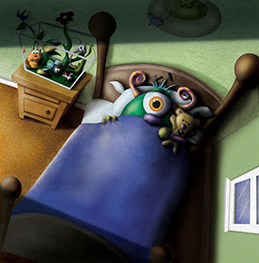 What do you do to market your books? I am always looking for new ways to market and have created accessories that feature my characters or stories, I design activity books to complement each book after it releases, design bookmarks, visit schools, hold book signings, as well as talk and post about my work incessantly. I am my own PR department. Every author must be a fan of their own work, finding fresh ways to share.
What gives you hope? Nature fills me with a lot of hope. I spent a lot of time outdoors in the country as a child, so simply being around trees brings me peace. To know the sun continues to rise, birds continue to sing, trees continue to grow gives me hope that life will continue to thrive, and so shall I.
Which of your characters is most like you in any of your books? Most who know me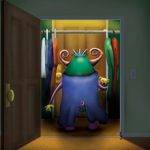 would say I am very much like my series character, Princess Jellibean. In fact, several coworkers call me Jellibean as a nickname. She is happy, positive, and upbeat. She loves everything to do with words and sees every stranger as a friend she has not met yet. Those are definitely things that could be said about me.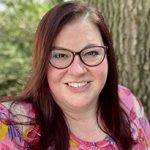 Cindi Handley Goodeaux lives in Florida with her husband and muse. She is a proud mom, graphic designer wannabe, and sometime poet. An anthology included a poem she wrote at 12 years old. It was then that the dream of holding a book with her name on the cover was born. As a lifelong disability advocate, she serves on the board of her employer's disability affinity group, advocating for rights for people with disabilities (PWD) in the workplace and statewide. She is a member of the Society of Children's Book Writers and Illustrators (SCBWI) and a professional member of the Cat Writers Association (CWA).
Contact Cindi
All illustrations by Jack Foster.