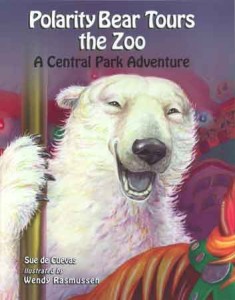 How did it feel to win a spot on The Gittle List Top 10?
It felt fantastic to win a spot on The Gittle List. This is my very first award, and it was so unexpected.
What's you earliest memory of writing?
I knew from the time that I was four or five that I wanted to write. I used to compose little rhyming verses. By the time I was ten or eleven, I was writing longer poems in rhyme. When I went to sleep-away camp and we had a night of roasting the counselors, I was the one who wrote the skits.
What is your favorite children's book?
I love many children's books, but Mary Poppins most of all. When I think back, it's probably because Mary took the Banks children out of their conventional middle-class lives and made amazing things happen to and for them.
What was the inspiration for your book?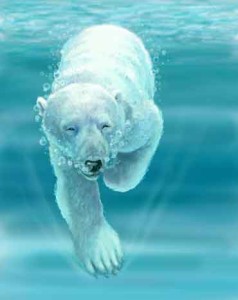 When I wrote the first draft I was living near Central Park. I was going through a rough divorce and had a young daughter (three or four), so we would frequently visit the Zoo there. I must have sympathized with the animals in their cages, wanting better opportunities for them. But I also brought Polarity back to her cage, which struck me as kind of sad. It was only in a later draft – after the Zoo converted the polar bear cage into a natural habitat – that I could write the right ending for her story.
Tell us about your latest writing project. 
Gosh! I became an academic (with a Ph.D. in literature) and was brought to Harvard to teach in its Expository Writing Program. Now I'm writing a book about the Director of that program, a larger-than-life guy who died too young. He had the crazy idea of hiring writers to teach Harvard freshman writing. Some were mavericks, totally out of the mold, and many went on to major careers. I'm writing about that community as well as the man who headed it.
Tell us 3 strange and wonderful things about you.
— Back in 1998 I took a sabbatical year and went to live in Paris, with my husband's approval. I liked it so much that I bought an apartment on the Left Bank, a fourth floor walk-up with rooftop views, and now live there part of every year.
–When the film of Mary Poppins came out, I was in a cast from my navel to the top of my head because I'd broken my neck in a (horseback) riding accident. Nevertheless, I insisted on seeing that movie. I must have looked pretty weird.
–When I was five, I packed my doll's suitcase and announced that I was leaving for New York. I got halfway up the block and had to stop because I wasn't allowed to cross the street.
What is the best piece of advice you've ever been given?
The advice that I think is most important to offer (especially to girls) is: don't let rejection crush you. Use it and disappointment as an opportunity. Come back fighting.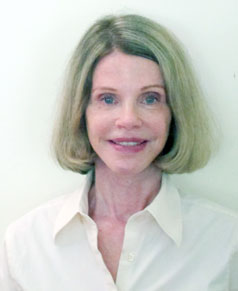 Sue de Cuevas was born in suburban Philadelphia. After college she moved to New York, where she became a model. Ten years later she went back to school and got a doctorate in English literature. She taught at Harvard (as Sue Lonoff) and became a specialist on the Brontë sisters. Now retired – and happily married – she lives in Cambridge MA and Paris, France. She has a daughter, a great son-in-law, and a granddaughter to whom she told many, many stories. Polarity Bear Tours the Zoo is her first book for children and hopefully, not the last.
Contact Sue:
*If you like a book or product on GoToGittle.com, please click on the link or picture to buy it on Amazon. This way, my little business gets a small commission. I and my accountant thank you. 🙂