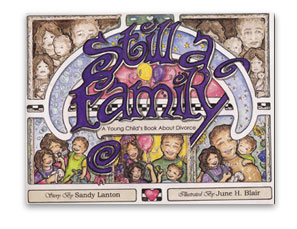 Sandy received a Gittle List 2013 Honorable Mention for her book, Still a Family (A Young Child's Book About Divorce), illustrated by June Hajek Blair (read June's interview).
How did it feel getting an honorable mention on The Gittle List 2013? Had you ever won an award before?
It felt great! It was confirmation that I'm reaching my audience and perhaps helping people. Yes, in 1992, Daddy's Chair, about a boy whose father has died, won the Sydney Taylor Award from the Association of Jewish Libraries.  My publisher, KarBen, sent my illustrator, Shelly Haas, and me to Los Angeles to accept the award.
What is your favorite children's book?
My favorite children's book of all time is The Very Hungry Caterpillar by Eric Carle. It has a simple text and a refrain that
children can repeat after the reader.  The story teaches science concepts and the illustrations are magnificent.
What was the inspiration for your book?
When my daughter got divorced, her daughters were three and one and a half.  The best way to deal with a child's feelings is through story, and all the books on divorce were written for older children.  I wrote it for them and all the other young children dealing with the feelings of anger, fear, (who will take care of me?) guilt, and confusion.
What kind of feedback have you gotten from parents on the book? 
I  don't usually hear  directly from parents, but it received a good review from The Midwest Book Review and I've had positive feedback from librarians and teachers.
Tell us about your latest writing project.
I'm currently working on a story about bullying, and I'm sending out the latest version of a humorous picture book, The Overdue Library Book.
What is the best piece of advice you've ever been given?
The best piece of advice came from my Uncle George, who told me "Never give up.  If you're passionate about something, keep at it until you achieve your goal."
Sandy Lanton,  a former teacher, earned a BA in Psychology and an MS in Early Childhood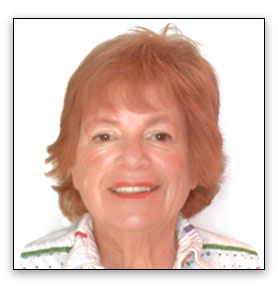 Education from Queens College. She also studied writing at the Vassar Institute for Publishing. Sandy is a member of the Society of Children's Book Writers and Illustrators (SCBWI), the Long Island Children's Book Writers and Illustrators (LICWI) and the Long island Authors Group (LIAG). Her work has appeared in magazines such as Appleseeeds, Hopscotch, and Junior Scholastic as well as several anthologies.
Contact Sandy:
*Please support my book business by clicking on the book covers or using the links posted in my blog to buy books and other products. This way, Amazon gives me a little commission that helps me continue the website for you and other readers. Thank you!